Poured-In-Place Rubber Services by Rubber Turf Safety Surfacing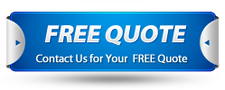 If you own a playground, you have to make sure that you do due diligence to this facility as the owner of the property. In case of injuries, you can face a lawsuit because of negligence. One of the best materials that are used on these surfaces is the poured-in-place rubber. You will have a safe outdoor space that children can truly enjoy. Rubber Turf Safety Surfacing is committed to giving clients surfacing materials and systems that are durable enough and cutting edge. The most important thing is to have a playground surface that will stand the test of time.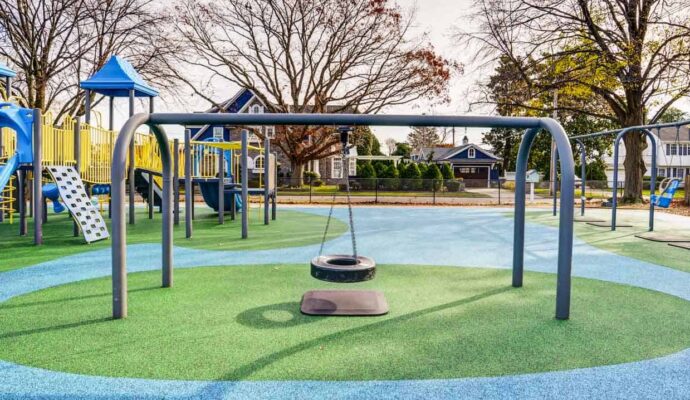 Poured in place or PIP rubber surfaces are one of the best solutions for playgrounds. Remember these are places that are being used by highly active and energetic individuals. If you install the poured-in surfaces well and at the right Critical Fall Height, they will provide adequate cushioning and shock absorption for falls that are relatively short from the playing structures. Thus, in case the kid falls on the grip or footing, the floor will offer enough protection that minimizes the chances of injuries. What we do is to measure all the playgrounds accurately for the right Critical Fall Height.
In addition to the functional and safety-related benefits that the poured-in-rubber provides, these solutions are also aesthetically pleasing. The material does not have any limits to the various designs that you can select from. To add to the broad range of pre-existing patterns and color choices, it also gives you the alternative of installing a coating that is customized to suit your playground needs perfectly. It is something that we will help you to achieve with a very high level of precision.
Rubber surfacing has alternatives that provide the same benefits but the list of their drawbacks is higher. For example, if you use layers of tan bark or the other mulch-like surfacing materials in the playground, you will have cushioned spaces under the play structures. These are cellulose-based products that attract termites and other insects which can pose a threat to children. The mixtures can also attract stray animals like cats that can increase the risk of infection and germ exposure.
When you compare rubber bonded mulch to wooden mulch surfaces, PIP is better when it comes to handling weather ravages. These products also provide protection against liability claims hence giving you as a property owner the peace of mind that you deserve most. Children will be able to play comfortably and safely on the poured-in-place rubber surfaces. It is one of the best playground surfacing materials that we install for our customers. The most important thing for a playground is to keep it safe and allow kids to have fun. These are things that you cannot compromise when setting up this facility.
If the playground can achieve these goals consistently, it will definitely be a big success. That is why most people who own playing grounds choose the poured-in-place rubber as a surface of their choice. There are so many benefits that come with this safety surfacing option. It explains why it has become a very popular option nowadays. Here are some of the ways that you stand to benefit from this PIP rubber playground surfacing option.
Great price
When installing surfaces in a playground, one of the key considerations is the budget. These surfacing materials can be created from recycled rubber. As a result, it costs lower than some of the other materials. Besides, the installation process is very quick hence resulting in reduced lower costs. Besides, poured-in-place rubber does not require any maintenance hence increasing the savings further. It makes sure that the costs of your playground are kept to a minimum. That is why it is advisable to opt for the PIP rubber. The good thing is that it does not compromise the quality of the surface. You get high-quality surfaces for your playground at very affordable rates.
Exceptional Safety Performance
When installing the surfaces of your playground, one of the things that come out as a high priority is a safety. The good thing about the poured-in-place rubber material is the fact that it is a reliable option from the perspective of safety. This material won't shift over time and there aren't any seams for creating tripping hazards. When using loose-fill materials such as wood, the material will get moved away due to high traffic on the busy sections of the playground. Therefore, such materials will offer reduced cushioning and this will render the playground unsafe. This is not something that you will find in the PIP rubber cushioning material.
Fits any Design
If you decide to use the poured-in-rubber as the playground surface of your choice, it will not hold you back from any design perspective. This material allows you to customize the shape and size of your surface easily in order to meet your needs. There are so many color options that you can select from. If you have a school, you can match the colors of the playground with those of your school. On the other hand, public playgrounds prefer to use bright and fun colors in order to entertain children and attract their attention. It is something that Rubber Turf Safety Surfacing will help you to achieve with a lot of ease.

Great Throughout the Year
When you choose the poured-in-place material for surfacing your playground, it will improve the ability of your kids to enjoy it all year long. This surface is non-slip and this helps with traction on rainy days and it also drains effectively. If there is no dirt in the whole equation, there is no dirt that you can worry about as a parent. That is why most parents take their kids to playgrounds that have PIP rubber, especially after the rainstorm. It is a feature that will significantly help you to market your playground.
The surface that the playground uses is of great importance. Rubber Turf Safety Surfacing prefers poured-in-place rubber because it is a reliable and cost-effective material. If you feel like this is the material that you need for your playground, feel free to contact us today.
Below is our list of additional services:
We're a nationwide safety surfacing company. Click below to find our closest contractor near you
---
We at Rubber Turf Safety Surfacing offer the best safety surfacing services throughout the state of Florida. Below are the list of Florida cities we service:
---