Quality Safety Surfacing Services in Pembroke Pines, Florida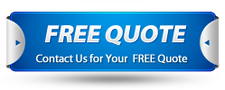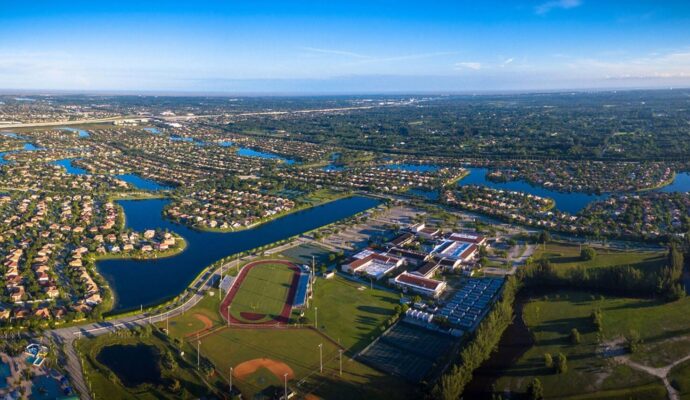 Worrying about how safe your surface is key. This applies to either playgrounds, schools, or any space you have. If you want to ensure no one suffers serious injuries during falls or similar processes, you only need to work on the proper material. For this, Rubber Turf Safety Surfacing is here to provide all the service you need. We will work on your safety surfacing installations. Also, on providing advice and assistance in anything related. This includes maintenance and repairs. We will be there with our qualified experts and top-quality equipment and materials.
We have installed thousands of safety surfacing sq. ft. over the years. This has made us qualified to work on the entire process quite easily and quickly. Our designed projects range from simple installations to more complex designs. You can have rubber, synthetic grass, and different options installed with us.
When contacting us, make sure to let us know what service you would like from our list: n
Safety Surfacing Services
Rubber Turf Safety Surfacing is the company you want to rely on for all your surfacing needs. Our team is the nation's leading one for all installations. Also for sustainable playground surfacing, sports surfacing, and recreational surfacing.
Our goal is to provide you with the best services, so everyone is safe and comfortable. By the time we finish, you won't have to worry about maintenance and similar issues. We will be there to ensure you get all the support.
We can easily customize the surface you request regardless of the specific type. This is done by changing the thickness, colors, shapes, and more. You can place the request, and we will handle the rest.
Poured-In-Place Rubber
Most people believe safety surfacing is only for playgrounds. However, the different options can also be used in commercial and residential spaces. It is all about choosing the right type, color, and materials.
Of the options available, poured-in-place rubber happens to be the most versatile. It can be easily installed. Thanks to the two-layered system it offers, you get protection for both people and your surface. The first layer works for support and safety. The second one focuses on protecting the first layer from any external damage to make it last longer.
Bonded Rubber
We will give your surface a classic, natural look. Our company uses quality 100% recycled shredded rubber and provides a range of paint choices to mimic shredded natural fiber. You can rest assured it will be affordable as well. Amount all the options available. Bonded rubber is probably the cheapest. This is without having to sacrifice quality and longevity.n
Our bonded rubber surfacing provides a fun place for kids of all ages. You can also customize it for other spaces. We would love to know more about your request and work around it.
Rubber Tiles
Rubber tiles are stunning. The interlocking system brings a brand-new design for different spaces and areas. However, we highly recommend its installation indoors. Otherwise, you usually have an outdoor surface that lasts a bit less.
Our team can, however, help you with the installation. We will include extra materials and fix the surface, so the tiles last longer. This is done based on your request.
Synthetic Grass
With only one phone call, you will have everything you need for healthy, environmentally friendly, low-maintenance landscaping around your entire home. We want you to have a surface that isn't expensive and can offer even better results than the real thing.
We only use artificial grass made of nylon or polyethylene. This allows us to ensure a durable and stunning surface for your space. You won't have to worry about durability either. This grass will last over two decades easily.
Synthetic Turf
We are constantly improving our commercial playground setup. It includes fall zones and industry-leading materials that are biodegradable, recyclable, and lead-free.
Like most antimicrobial products, our products do not support bacteria, mold, or mildew that cause stains or odors. We ensure sure they last for decades, not only a few wells. You can be assured that every aspect of your synthetic turf will be clean and ready to use.
Rubber Turf Safety Surfacing uses nylon and polyethylene for this option as well. The difference is that turf performs better in high-impact activities and high-traffic places. You can have a surface offering great support and more comfort in the long run.
Bonded Rubber Mulch
You can imitate the stunning look of wood mulch with this option. We make sure it won't have any loose pieces and that you get comfortable. You won't have to worry about durability and longevity either. Our professionals are only equipped with top-quality materials. Along with the equipment and tools, you get the best result.
EPDM Rubber
EPDM is a common material used in industrial and marine settings because it is highly resistant to moisture permeation. We highly recommend it due to its flexibility and versatility. It is stunning when properly installed too.
You only need to have our team there and we will provide you with a quote. Although EPDM is a bit more expensive than the rest, it pays off the money. You can easily last for over two decades without missing support and safety. You only get to invest the first time and maintenance is quite rare.
Contact us today and get your free estimate for this or any other service n our company.
Below is our list of additional services:
We're a nationwide safety surfacing company. Click below to find our closest contractor near you
---
We at Rubber Turf Safety Surfacing offer the best safety surfacing services throughout the state of Florida. Below are the list of Florida cities we service:
---