Quality Safety Surfacing Services in Daytona Beach, Florida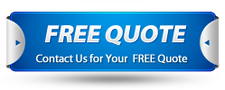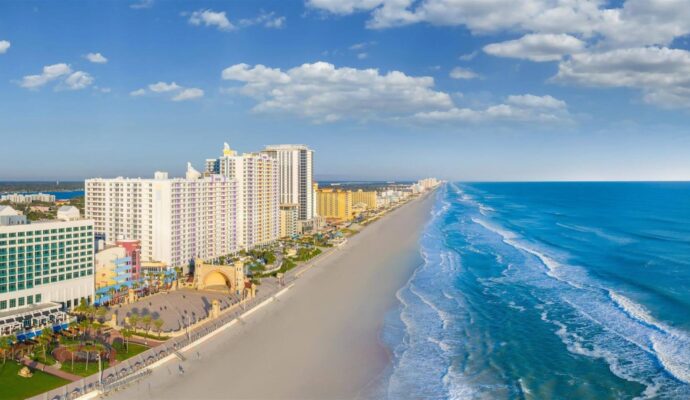 Our company's mission? Offering the best services for safety surfacing and keeping everything green. To do this, we begin by choosing the best materials in the market. In this way, we help reduce the prevalence of non-biodegradable rubber used for these surfaces. We will work with you to ensure this is followed regardless of the specific surface you choose for your space.
All this is important when considering shoppers' direct profit from recycled materials. Due to how they are less expensive than non-recycled alternatives, prices are better. This has become a defining feature of our business, so you and everyone have the chance for the best services.
Consumers also prefer products made from recycled materials, such as our interlocking rubber floor tiles, because they have excellent safety and longevity at a reasonable price. Contact Rubber Turf Safety Surfacing to learn more and all the services below are ready for you:
Safety Surfacing Services
With the support of our team, you get the best services in the area. You can create a stunning new playground, upgrade an existing one, or just work on a new surface for other spaces. Use protection surfacing to protect the playground. We are completely licensed and insured, and all of our products have been approved and checked for their use.
You don't have to rely on anyone else but us. We're here if you are looking for a wide range of safety surfacing options. Rubber surfacing is one of our low-cost fill solutions and is highly recommended. Our fill options, rubber mulch surfacing, and rubber safety tiles all come with various color options. So you get both aesthetics and safety with them.
Look at the protected surfaces we have built by calling us today. We can give you estimates and provide support around them.
Poured-In-Place Rubber
Our ability to customize the design of the top wear layer is one of the many reasons our poured-in-place playground safety surface is so common. We also help you build the perfect surface with the bottom layer. This surface will operate amazingly with the system it offers and our installation.
We will make sure that the surface is resistant and offers great support. You also get the design of your dreams by being specific with our team.
Bonded Rubber
Bonded rubber is the other major form of a unitary surface at a good price. This safety flooring is ideal for those with a wet grass play area during the rainy season. In Daytona Beach, it may not be too necessary. However, it's still a good option.
This style of the surface is a much less expensive alternative to adding full wet pour EPDM rubber. It also makes the area much better for children who could slip and hurt themselves on the playground equipment. Of course, you can use it in more spaces. Please email us today to learn more about this option and have a free quote.
Rubber Tiles
Rubber flooring tiles are part of our favorites. They are stunning, durable, and great for indoors and outdoors—the latter spaces, thanks to us.
Rubber flooring tiles are very adaptable and can be used in various settings. We make sure to use the right materials and top-quality options to ensure the surface lasts. Commercial gyms and indoor exercise spaces, for example, require thicker mats. We handle this and adapt the thickness to the requirements.
Synthetic Grass
Synthetic grass is unique since it gives a natural look and the low maintenance. When opposed to natural grass, businesses, schools, cities, and residents love to use the artificial option. This is because it offers more for less, and natural grass is not even eco-friendly.
Artificial grass is a common surfacing choice for pets and green areas in courtyards or similar spaces. You can use it without feeling guilty. The greatest long-term landscaping investment a property owner can make is in one of our high-quality synthetic grass systems. We help you with this and ensure it is the perfect solution.
Synthetic Turf
Our synthetic turf became a popular surfacing solution for several applications in sports fields, playgrounds, and similar spaces. This is due to its durability and support.
Synthetic turf is a very durable, long-term practical expenditure for a large number of both public and private sports and training facilities. You get all the benefits and more grip while maintenance is lower. You can almost always come up with the idea that will encourage others to play your favorite sport on our synthetic turf.
Bonded Rubber Mulch
Rubber mulch is non-toxic and helps you imitate natural looks. It is also suitable for use in areas where children and pets are present. Rubber mulch is a suitable loose-fill surfacing medium and doesn't bring the loose problem of pieces flying all over.
The temperature of rubber mulch is comparable to that of most other surfaces. However, it is more durable in outdoor spaces than in others. You want to have it if you're seeking extra support and durability.
EPDM Rubber
EPDM is a top option in our company. We like its flexibility and the fact that we use the best rubber makes it ten times better. You can have a full surface with it in any space in the city.
Contact our Rubber Turf Safety Surfacing team today for a free quote. We will be there for your needs and every detail in the space.
Below is our list of additional services:
We're a nationwide safety surfacing company. Click below to find our closest contractor near you
---
We at Rubber Turf Safety Surfacing offer the best safety surfacing services throughout the state of Florida. Below are the list of Florida cities we service:
---