Quality Safety Surfacing Services in Sunrise, Florida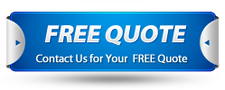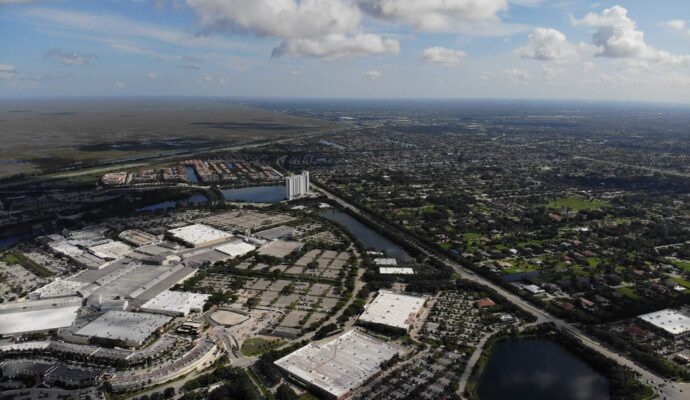 We want to make sure that every kid in Sunrise is safe. How do we do this? By helping you install safety surfacing in all playgrounds. Our services can also benefit schools, sports fields, and similar places. The entire idea of safety surfacing services lies in having flooring that reduces injuries and provides shock absorption. The fall shouldn't be critical whenever your child falls from the playground equipment. This is intending to keep them and even you safe.
Other places benefit from it as safety surfacing can be quite stable. You have been in several of them without even notice. For instance, synthetic grass and turf are common options you can see anywhere in the city.
Besides the functionality and benefits of safety, they are also cheaper. This is possible since the materials used for them are all recycled. This doesn't mean they are of poor quality whatsoever.
At Rubber Turf Safety Surfacing, we only care about using top-quality materials. This is what guarantees the best surfaces for your space. Of course, along with using our team's skills and experience for the entire installation.
With us, you get the best, as we only aim for it. You will get advice and full support for your project. We will ensure you choose the best option for your particular space.
What Services Do We Offer?
---
Safety Surfacing Services
With the assistance of our team, you can have any safety surface installed. You can access maintenance and repair services equally. It is just about working on the best areas and with the best professionals. Our team will be there for any request you have.
Look no further than our company if you need a range of safety surfacing options. We use only the top quality materials and focus on what you may prefer. We also have all the colors and shapes available from the materials used in the market.
Poured-In-Place Rubber
You get a two-layered system with this PIP rubber option. However, it needs to be done well. The first layer will offer the support and safety you need. Meanwhile, the second option focuses on the protection of the first. You will have a poor surface if you don't have the best materials and equipment.
You will have the perfect service with us at Rubber Turf Safety Surfacing. You only need to place the request. Let us know your preferences, and we will handle the rest.
Bonded Rubber
Bonded rubber is quite a common option in our company. Especially since it is a form of rubberized playground surfacing, this defense flooring is ideal for those with a wet grass play area during the rainy season. This is because it is available all year and has a much cleaner look than grass floors.
This form of surface is significantly less expensive than installing full wet pour EPDM rubber. It also keeps children from slipping and injuring themselves on playground equipment. You can also install it in record time—a couple of hours. If you're interested in this porous and reliable surface, which is affordable, you can contact us anytime. We will be there handling the entire process quickly and without effort.
Rubber Tiles
Rubber flooring tiles are very adaptable and can be used in various settings. Most of those are indoors since the interlocking system lasts longer. However, our team knows what to do to ensure it lasts outdoors
You can see them in commercial gyms and indoor workout spaces quite often. The thickness of the tiles will depend on your requirement. Whatever request you have around this surface, don't be shy. We're here to listen to it and have your support. Contact us today for more details. We would love the perfect design and safety with the tiles for your space.
Synthetic Grass
We love using synthetic grass because it is better than the natural option. Doesn't require maintenance, you get better support, and it lasts longer. Although it is mostly meant for landscaping and decorative purposes, it is quite safe.
Synthetic Turf
Synthetic turf is an affordable, long-term investment for various public and private sports and training facilities. This option offers more support due to the way the blades are designed. However, our company works with turf and grass made of nylon and polyethylene, so quality doesn't change. You will need to decide which is better based on the activities in your space.
Bonded Rubber Mulch
Bonded rubber mulch is non-toxic, making it suitable for use in areas where children and pets are present. You also get a natural, earthy look with fewer worries. Losee pieces or similar problems won't be as inconvenient as wood mulch.
In the summer, everything on a playground heats up, but rubber mulch is no hotter than any other play surface. The mulch underneath the soil is cooler than other stone forms because it is rubber and does not conduct heat. You can rest assured that everyone in Sunrise will enjoy the experience.
EPDM Rubber
An EPDM rubber playground's top-wearing course layer is made of a 1- 4mm EPDM rubber crumb mixed with a polyurethane resin and rests on the base shock pad plate. It is quite durable and offers great support for all your spaces.
The only detail is that it tends to be more expensive than the rest. Don't worry. Rubber Turf Safety Surfacing offers the best rate in the state.
We will work around your budget needs and develop the perfect project. Contact us today for this flexible surface or any other available in our catalog.
Below is our list of additional services:
We're a nationwide safety surfacing company. Click below to find our closest contractor near you
---
We at Rubber Turf Safety Surfacing offer the best safety surfacing services throughout the state of Florida. Below are the list of Florida cities we service:
---