Quality Safety Surfacing Services in Winter Garden, Florida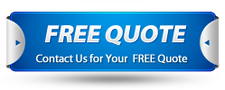 You won't have to worry about anything with our services. Rubber Turf Safety Surfacing is a top company in Winter Garden that has been working with safety surfaces for years. We can bring all the results you want and need your way. For this, we make sure to use top-quality materials and have equipment up for the challenge. Contact our team today for any of the services available.
You can trust us and have the safest surface installed in your playground or another space. Our business is a full-service, family-owned, and operated company dedicated to providing long-lasting entertainment. We want to ensure every child is safe. In this process, we will work hard to ensure the designs are all good for the surface.
We can build the perfect surface for you and ensure it works well. For this, we will need to learn about your preferences if you need a specific design, shock absorption level, style, ad more.
Your budget and any other detail related to your safety surfacing needs also matter.
Safety Surfacing Services
First impressions aren't everything when choosing your surface. They can be deceiving when it comes to selecting among the options. This is because you need to choose between safety and aesthetics. However, we work hard to bring the surfaces that offer both for you.
Our inventive team is prepared to take on every project. You will be able to have access to qualified experts for specific surfaces. We can handle maintenance, repairs, and installations when needed. You can rest assured we will take care of every step and guarantee top-quality results for your playgrounds or more spaces.  
Every project is important to us. No matter how big or small the project is, we are dedicated to ensuring that you will be pleased with the result.
The design process begins with a phone call or a site visit, during which we establish key parameters, such as the layout and how it needs to be done based on your project.
Poured-In-Place Rubber
Because of its versatility, poured-in-place rubber surfacing can be used in many applications. However, you need to work with the best quality rubber and ensure you have the equipment. Our team plays a crucial role because of this. We know what it takes to have a stunning surface and we will work for it. Thus, make sure to have our team there for you.
You can choose from several color options and the design. We will ensure that the wear layer of this surface is ready with it. The bottom layer will bring the protection and support you need.
Bonded Rubber
Our bonded rubber is made entirely of recycled shredded rubber. Contrary to PIP rubber, this option is based on a single-layer system. The idea is to have it all installed around an affordable process.
Bonded rubber can be installed in a matter of a few hours. All you have to do is contact us and let us know your preference. We will ensure you are covered and ready to use the space.
Rubber Tiles
They are a more environmentally friendly and healthier alternative to wood and playground rubber mulch. Also, rubber tiles are simple to install and maintain.
Rubber tiles can be used as a playground floor both indoor and outdoors. They can drain water extremely well if you want to use them inside. We use top-quality rubber pad playground tiles that are highly durable. They can be used for more spaces. However, indoor areas are the ones that tend to benefit the most from them.
Synthetic Grass
Synthetic grass is a top option to stop depending on the natural option. As beautiful as it looks, natural grass takes a lot of work and money. You have to continuously work on its maintenance and you do not always have it looking all green for you.
Natural grass is not a suitable ground surface for playgrounds either. Meanwhile, synthetic grass offers amazing support, but it is true it's meant for landscaping.
Synthetic Turf
Synthetic turf is the option you want for all sports fields, playgrounds, and similar spaces. Unlike synthetic grass, it brings more support and quality. You can have a lot of support and shock absorption properties.
Contact our Rubber Turf Safety Surfacing team to have the perfect installation in your space. You don't have to worry about anything else as we use top-quality turf.
Bonded Rubber Mulch
Our one-step pour bonded rubber mulch surfacing for any playground or park environment is a low-cost, long-lasting, clean, and durable alternative.
Our bonded rubber mulch provides a smooth, natural-looking surface for your sidewalks, landscaping, and walkways without requiring the regular maintenance that wood mulch does.
In terms of longevity, stability, and usability, our bonded rubber mulch outperforms engineered wood fiber and wood mulch. Furthermore, our method satisfies all regulatory requirements.
Rubber's anti-fatigue and anti-shock properties make any outdoor environment safe and enjoyable. Our bonded rubber mulch is an obvious option for providing a natural look to your walkways and landscaping while also providing long-lasting strength.
EPDM Rubber
EPDM rubber is durable and can be stunning. We guarantee this as we continue to work around different applications and installations.
We know quite well how the material works and can guarantee clean and stunning results thanks to our experts. Contact us today for your EPDM rubber-free estimate or contact us for another service.
Below is our list of additional services:
We're a nationwide safety surfacing company. Click below to find our closest contractor near you
---
We at Rubber Turf Safety Surfacing offer the best safety surfacing services throughout the state of Florida. Below are the list of Florida cities we service:
---