Quality Safety Surfacing Services in Fort Myers, Florida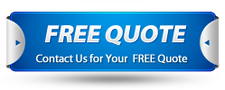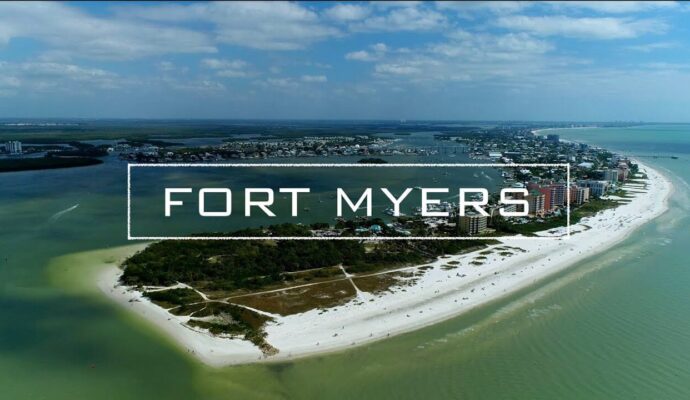 Rubber Turf Safety Surfacing has built several playground areas for over two decades. We have made sure to contribute to them by installing top-quality safety surfaces that can keep everyone safe. Our rubber and synthetic solutions ensure that kids don't get hurt. You can rest assured while letting them play and just have a stunning space while at it. We want to ensure you know this: we truly work with every safety surfacing service you need. Therefore, don't hesitate to rely on our team for all the help. We will be there in no time assisting you.
Contact one of our certified experts, and you will get the best attention. We aim to use top-quality materials and complement them with our top services. We make sure to only employ experienced and qualified installers and surfacing professionals. Thus, you don't have to worry about a thing.
Now, when you allow us to be there, you can have access to any of these services:
Safety Surfacing Services
Our company is the main place to find your safety surfacing services. We take care of any installation, repair, and maintenance. You can rest assured we will handle every step and provide you with all the high-quality materials.
We are always using various popular options, such as poured-in-place, synthetic turf, or bonded rubber. We can easily customize the surfacing to meet safety, design, or aesthetic requirements. Our safety surfacing meets all of the applicable playground surfacing standards. You won't have to worry about regulations or any special laws.
Leave everything to us and we would love to bring you the results you need.
Poured-In-Place Rubber
PIP rubber is special due to the system it forms. You get two layers during the installation. The first one ensures you get the desired safety and shock absorption needed for the space. The second layer provides all the protection to the first. This is so the external damage isn't affecting it as much.
The distance, color, shape, and design of our rubber option also come to you. You can have a specific preference or idea in your mind. Just ensure you give us all the necessary information. This is what allows us to provide you with the best services.
Bonded Rubber
Our company uses high-quality, 100% recycled shredded rubber and offers a variety of paint options that look like shredded natural fiber. We can ensure that this bonded rubber option is installed in no time and at a very affordable rate. You won't have to worry about providing lots of maintenance or anything of the sort.
Our bonded rubber surfacing is environmentally safe for children of all ages to run around and play. They can also be customized to meet your specific color and depth requirements. Let's not forget it can also be installed in other spaces.
Rubber Tiles
We love working with rubber tiles for some reasons:
They are stunning and aesthetics.

You can have a durable surface with an interlocking system.

It provides amazing support and safety.

We make sure it works both indoors and outdoors.
Synthetic Grass
You will have everything you require for safe, environmentally friendly, low-maintenance landscaping. All it takes is top-quality synthetic turf grass that won't disappoint.
Every detail can be done in your garden, park, or similar space. The problem with synthetic grass is that the support or shock absorption is not as good as others on our list. However, it still doesn't disappoint. Also, you get to experience low-maintenance surfaces without worries later.
Synthetic Turf
Rubber Turf Safety Surfacing knows the difference between turf and grass, and we teach you what it is here.
Synthetic grass is usually not the best due to the blades and the design. However, synthetic turf has shorter blades and offers better grip and support. You only need to have a top-quality option that provides you with great results for high-impact activities.
Our experts are leaders in synthetic turf products. Our experienced and trained technicians will build and maintain the artificial lawn of your dreams. Please contact us as soon as possible and tell us about your proposal.
Bonded Rubber Mulch
Our bonded rubber mulch offers a more natural rustic finish with the appearance of loose bark and the practicalities of in-situ resin-bound surfacing.
Rubber-mulch pathways are available in various colors and sizes to fit every situation. In addition to trails, we can use this surfacing in woodlands, playgrounds, and surrounding areas. Because of its long-term utility, low cost, and ease of installation, many customers look to buy our bonded rubber mulch.
EPDM Rubber
EPDM is a popular material due to its durability and flexibility. You get amazing results thanks to how the entire system works.
It is a bit more expensive than the rest, but it offers longevity for over two decades. You can get stunning and unique results. All you have to do is contact us.
Our Rubber Turf Safety Surfacing team will provide you with all the advice and support you need. We will work around the installation, maintenance, or repair you require on your property.
Contact us and we will be there in no time.
Below is our list of additional services:
We're a nationwide safety surfacing company. Click below to find our closest contractor near you
---
We at Rubber Turf Safety Surfacing offer the best safety surfacing services throughout the state of Florida. Below are the list of Florida cities we service:
---