Quality Safety Surfacing Services in Ocala, Florida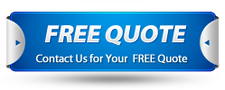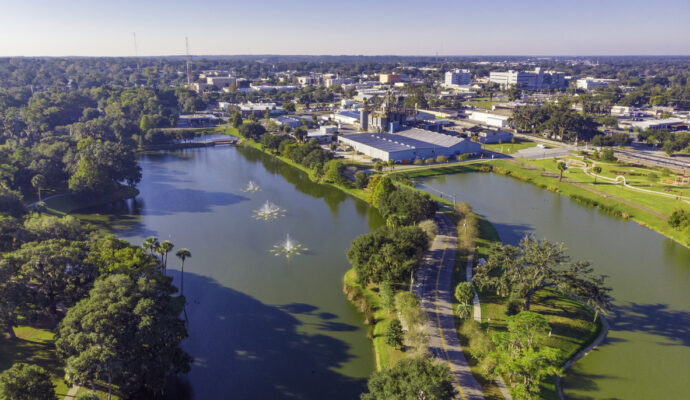 At Rubber Turf Safety Surfacing, we don't like keeping things not recyclable. You could be able to tell if you consider the services we offer. We will always be there if you need anything regarding safety surfacing. Our team is the top option in Ocala for installations, maintenance, and repairs. We want you to know that we understand how rubber works and how synthetic grass and turf should be used. Hence, you can get the best and safest surfaces with us.
Now, we love using recycled materials, so you get the best while taking care of the planet. We will make sure you get the most out of your investment. After all, recycled doesn't mean low quality either.
In fact, recycled goods are less costly than non-recycled goods. This is why you can benefit directly from them. This has long been a distinguishing characteristic of our company as we always work with them. Rubber, the main material for safety surfacing, is 100% recycled in our company.
You will access the top-quality option whatsoever and get a clean option for everything. Allow us to be there for you. You can pick from any of our services below:
Safety Surfacing Services
You can have our help for installations or maintenance. Maybe just some repairs and advice. Our team is here to accommodate your needs. Thus, don't feel pressured to go for the surface right away.
We have a variety of safety surfacing options if you are looking for them. You can contact us and ask about all the seven options we have available below:
Poured-In-Place Rubber
One of the many reasons our poured-in-place is so popular is how we customize the nature of the top wear layer. You can customize your playground floor by choosing from a variety of colors. The shape is also optional, and the thickness for safety is also customized.
Our poured-in-place playground flooring can be personalized to include school colors, logos, hopscotch, foursquare, and various other immersive styles and learning opportunities.
We will create visual and immersive environments by using shapes, hills, and mounds that complement the overall playground design theme. You can also ask us to work with specific designs in other areas. Now, PIP rubber isn't only for playgrounds. Just to make that clear.
Bonded Rubber
This is a common and durable rubber surface. However, unlike the previous one, it creates a unitary surface. PIP rubber has two layers. Meanwhile, bonded rubber has a unique one that has nothing to envy from the rest. It is also more affordable.
This form of surface is significantly less costly than installing full wet pour EPDM rubber due to the way it is laid and the single line. We will ensure you get the best result if you bet on it. If you want to learn more about outdoor surfacing, please send us a message or call our Rubber Turf Safety Surfacing team for more info.
Rubber Tiles
Rubber flooring tiles are highly versatile and can be used indoors and outdoors. Indoor spaces, however, benefit the most. The interlocking system can be a bit delicate outdoors. But if you wish to use it for any area, we can make it work. It will last and ensure a great experience.
Rubber tiles are a durable floor covering that can be used almost anywhere and offer a secure surfacing choice. We will design the tiles for you and personalize the thickness and colors.
Synthetic Grass
According to people in Ocala, we are everything you need. Rubber Turf Safety Surfacing is the country's largest buyer of synthetic turf, and the trend shows no signs of abating. We understand all the benefits and aim to ensure you get them. This is why we only use top-quality synthetic grass and install it well. But only on spaces. We know you will highly benefit from it.
Artificial grass is a common flooring material for pets and green areas in courtyards, rooftop gardens, and similar spaces. It offers comfort and shock absorption but isn't meant for high-impact activities.
Synthetic Turf
Synthetic turf is definitely what you need for green surfaces and high-impact activities. It differs from grass in how the shock absorption works and the quality. You can have amazing results thanks to the design of the blades.
You will almost always find a way to inspire others to participate in your favorite sport on our synthetic turf without putting anyone in danger. It is perfect for a variety of outdoor activities.
Bonded Rubber Mulch
Rubber mulch is a favorite due to how you imitate wood mulch. We will make sure you get the perfect earthy color and surface. It will be durable and look stunning for over ten years.
Our team only uses top-quality rubber for it and ensures the best installation with its experience and top equipment.
EPDM Rubber
EPDM is a water-resistant substrate that is highly recommended. We love using it for surfacing as it stands in any weather conditions. It is long-lasting and durable as well. You get everything in terms of design and proper longevity.
You can have our team, Rubber Turf Safety Surfacing, install it or request a quote for any other of our surfaces in the city and throughout the state.
Below is our list of additional services:
We're a nationwide safety surfacing company. Click below to find our closest contractor near you
---
We at Rubber Turf Safety Surfacing offer the best safety surfacing services throughout the state of Florida. Below are the list of Florida cities we service:
---