Quality Safety Surfacing Services in Fort Lauderdale, Florida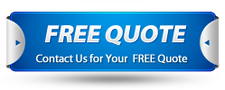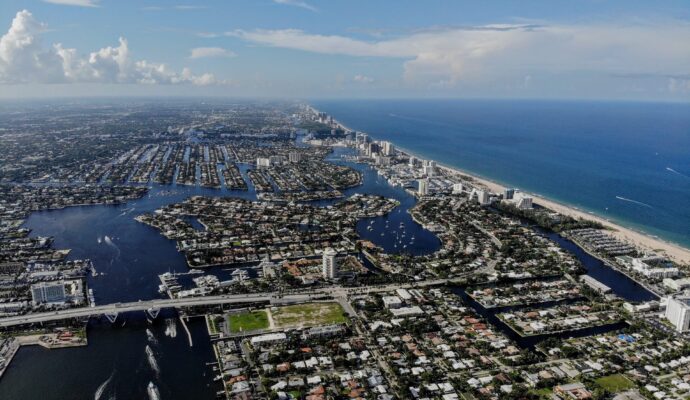 Our Rubber Turf Safety Surfacing team always wants to be there for you. We are a top company with safety surfacing services in the city. We know how to install your surface and maintain it. Repairs and other requests are also welcome. All you have to do is let our team of experts work. We will do our best to accommodate your needs and focus on the best alternatives. You can always have our team working for you.
Safety surfacing isn't the same as your regular process. The main difference is how our products protect people during falls and accidents. The other difference: is how recycled materials are used.
Since recycled products are less costly than non-recycled substitutes, consumers benefit directly from them. You can have a stunning surface without having to spend a fortune. Also, you get more protection and support for this.
Safety Surfacing Services
You can design a beautiful new playground or just any surface with our help. We will work on the installation. However, before all that, we will provide recommendations and advice on what to install. These will be based on your design, and what surface and support would be better.
If you are looking for a variety of safety surfacing options, look no further than our company. We have all the main options available. For other services, such as maintenance and repairs, we're also here for you.
Poured-In-Place Rubber
This is one of the top options in our company. The main reason lies in how the two-layered systems offer more support and protection. The first layer will bring all the safety aspects. The second layer is more focused on the first layer's design and protection.
Rubber flooring is the most protective and resilient option over some materials like wood. It is also softer and gives you better results. It's about what you get to experience and how you keep safety in mind. This is why w highly recommend this poured-in-place option or any other alternative with rubber as the main material.
Bonded Rubber
You get a single-layer surface that characterizes by its durability and price. The maintenance is quite low, and you can also have it for decades. It is about the proper installation and how our Rubber Turf Safety Surfacing team can handle it for you.
Please contact us immediately if you want to install this surface for your playground. It can also be used in other areas, such as schools or gardens. It is all about choosing the right thickness and how we should handle the process.
Rubber Tiles
Rubber tiles are often used in indoor spaces since the interlocking system works better in those areas. You get a good experience around the entire surface and design. However, our team can also make it work outdoors.
You only need to let us know how we can assist you, and we will use extra materials for the installation. We want to make sure you have all the designs without sacrificing quality. We will work with top-quality materials to ensure the surface lasts.
Synthetic Grass
Synthetic grass offers more durability and longevity than any natural option. It is, however, mostly used for gardens and specific areas more than playgrounds. It will perform well, but rubber can be more suitable for high-impact activities.
This can vary since you must consider the item's quality and the synthetic grass used. Rubber Turf Safety Surfacing only uses top-quality ones. We only have synthetic grass made of nylon and polyethylene. This alone allows us to give you a unique result.
Synthetic Turf
Synthetic turf is made with the same materials. The difference lies in how the blades are designed. This option is more suitable for high-impact areas as it brings different benefits: comfort, ADA compliance, and support. You get a durable surface with very low maintenance.
Synthetic turf is a long-term practical investment for many public and private sports and training facilities. YouThanks to our top installation and service, youn make good use of it.
Bonded Rubber Mulch
You can have rubber mulch for your space to imitate the wood mulch. However, the latter tends to bring more problems than solutions. This is due to how it works around the different loose pieces. However, you don't have to worry about this issue with bonded rubber mulch.
Each piece is properly put together and will last for decades with proper maintenance, which isn't expensive.
EPDM Rubber
This option is flexible, durable, and versatile. You can get a surface that is stunning and durable. However, the installation plays a crucial role in this process. You can have our Rubber Turf Safety Surfacing team help you guarantee the best quality.
The top wearing course layer of an EPDM rubber playground is made of a 1-4mm EPDM rubber crumb mixed with a polyurethane resin and is placed on top of the foundation shock pad plate. Meanwhile, its crumb comes in various colors, including red, green, blue, purple, and pink. You can choose the specific design, and we will make it real.
Contact us today to access any of our services and have our team working on all your needs. We are available in Fort Lauderdale and throughout the state of Florida.
Below is our list of additional services:
We're a nationwide safety surfacing company. Click below to find our closest contractor near you
---
We at Rubber Turf Safety Surfacing offer the best safety surfacing services throughout the state of Florida. Below are the list of Florida cities we service:
---