Quality Safety Surfacing Services in Boca Raton, Florida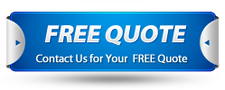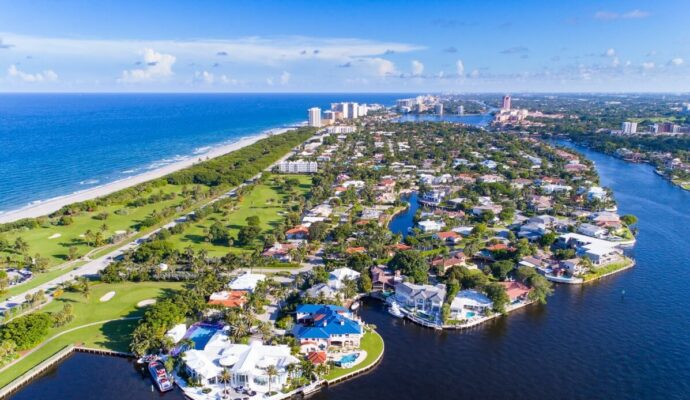 If you rely on us, we can promise your safety surface will be the main character. You will have a playground that stands out without problems. In addition, you get the chance to have a full surface that will keep everyone safe. This includes not only children but any user. After all, safety surfaces can be installed in other areas. It is all about choosing the right materials for each place.
At Rubber Turf Safety Surfacing, we are a company that provides full-service, is family-owned, and provides the top services. Our goal is to make sure you're satisfied in every single aspect. Our robust services begin with a no-obligation on-site estimate. You can have the quote for any of the services. This is, so you get an accurate estimate that allows you to consider the service.
We want to make sure you're happy and satisfied with what we can offer you. This is why we encourage you to have the top company working with you.
Safety Surfacing Services
When it comes to deciding the right playground surfacing, appearances can be deceiving. You want to make sure you get quality over aesthetics. This is without sacrificing everything around the price and the final result you get. For us, it is a challenge, but for you, it is a dream. We want to take on it so you have an amazing surface for everyone.
Our talented team will tackle any challenge. Every project will be handled with care, no matter how big or small. We want to make sure you're happy and satisfied. This is why we also offer maintenance and repairs for any of the materials we use:
Poured-In-Place Rubber
It is a two-layered surface that offers versatility and extra support. The way it works makes it a favorite among most people in the industry. Poure-in-place rubber surfacing can be used for many applications, including playgrounds, entryways, fitness areas, and similar spaces. It is all bout knowing how to work with the thickness and regular installation.
We are proud to be part of the companies using it, as our team uses these products in many environments. We will make sure to use the top quality products and work around your needs. In addition to everything, we still make sure the surface is unique. The bottom layer will provide the support you need. Meanwhile, the top layer will have any design and color you want.
Bonded Rubber
Our bonded rubber is a single-density pour surface composed of recycled shredded rubber. You get amazing support thanks to the quality of the rubber we use. Additionally, we ensure to take care of the surface and work on proper installation.  
Since the rubber surface is identical to that of our loose-fill rubber, it may be a bit confusing to know which one is the best result. However, we want to make sure you don't misunderstand other options. Bonded rubber is affordable, durable, and quite put together. Quite the contrary to your usual loose surface.
Rubber Tiles
They are more environmentally friendly but mostly used for indoor spaces. You need to work on the different interlocking systems and ensure additional materials are used. This is to ensure the outdoor areas aren't issues and you get the whole experience.
Our team will make sure your surface is well-designed. We will take care of the entire surface space and work with the best designs you want. Also, it ensures durability in any indoor or outdoor space.
Synthetic Grass
Synthetic grass is a favorite to always replace the real option. The reason lies in the quality of the material and how, in our company, it is made of nylon or polyethylene. This ensures you don't have to worry about any detail, and the maintenance is quite low.
The problem with natural grass is not as good as you think. It requires lots of watering, and the support is not as good as it would usually be.
Synthetic Turf
Our products are ideal for commercial or residential landscaping projects. You can count on us if you need synthetic turf for mostly sports fields and other spaces. This includes playgrounds and tracking fields. Maybe some schools and usual green spaces with lots of foot traffic.
We will ensure to always install top-quality materials, so you don't have to worry about a thing. This will ensure your surface's durability and longevity. You only need to keep working with our team of professionals and us.
Bonded Rubber Mulch
Our one-step bonded rubber mulch surfacing is a low-cost, long-lasting, clean, and durable choice for any playground or park environment. You can have a stunning and long-lasting surface that can imitate wood mulch. This is without having to deal with the usual loose pieces of wood. We make sure it is long-lasting and won't fall apart. Our bonded rubber mulch creates a seamless, natural-looking surface for all your surfaces, not only playgrounds.
Our bonded rubber mulch outperforms most surfaces in terms of durability, stability, and usability. This is due to the quality of the rubber we use and how we carefully install each option. This is how we're guaranteed to deliver top results for people in Boca Raton.
EPDM Rubber
This is a top service that provides a flexible and versatile surface. It is highly recommended, as EPDM rubber can be used in any space. This is, of course, mainly for playgrounds. However, you can get amazing results for other indoor and outdoor spaces.
Leave it to our team, and we will happily work with all the processes for you. Rubber Turf Safety Surfacing is here for advice, recommendations, and installation.
Below is our list of additional services:
We're a nationwide safety surfacing company. Click below to find our closest contractor near you
---
We at Rubber Turf Safety Surfacing offer the best safety surfacing services throughout the state of Florida. Below are the list of Florida cities we service:
---