Quality Safety Surfacing Services in Miami, Florida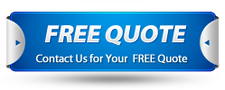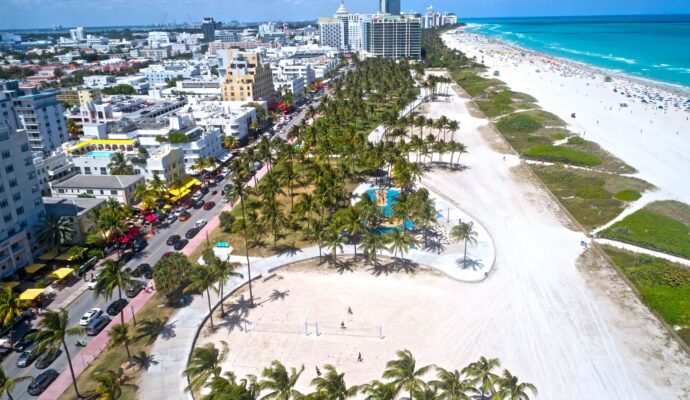 Our experts are the right choice whenever you need to work with different surfaces and safety options. We will make sure the material you choose is properly installed. Meanwhile, maintenance and repairs can be provided by the team as well. Rubber Turf Safety Surfacing is always here to serve you to its best ability. We want you to feel confident about your goals and what you can get done. The idea is to have the safety surface installed in your playground or other spaces. We will work around your needs and what is best for them.
You can rely on us for a wide variety of services. We will be here to provide a free quote for any of the following:
Safety Surfacing Services
Mulch and turf are only two of the materials we use for our safety surfaces. They are both visually appealing and long-lasting. But if you want other options like synthetic grass and turf, the materials vary. You want to use nylon, polyethylene, or a different alternative in the market.
All of our playground surfacings are designed to be durable, low-maintenance, and cost-effective. This is why we only use top-quality options. Along with our equipment and qualified team, we can provide the best results in Miami and the entire state.
Poured-In-Place Rubber
Our poured-in-place playground safety surface is a robust and less dependable product on the market. This surface is made of high-quality materials, and our playground material is non-toxic and environmentally friendly. It can be easily modified to suit any playground safety surface project's design, safety, and architectural requirements. You only need to let us know if you have any other place where you would like it installed and we shall comply.
We love using this material because rubber is a durable flooring solution that protects against various environmental and physical hazards. Our team also works with the top quality in the market. This ensures you have a safe and long-lasting surface all year round. Our surfacing is versatile enough to be used in many settings. This is why you don't have to worry about asking us to install it in playgrounds only.
Bonded Rubber
Bonded rubber is reliable and durable. You can have the surface for decades with little to no maintenance. It is also quite an affordable surface and our team performs the clean installation. We can ensure it lasts for decades and you won't have to worry about the different repairs.
This flooring is ideal for those looking for low-cost rubber surfaces for more than just playgrounds. If you want this slip-resistant protective surface installed in your space, contact Rubber Turf Safety Surfacing today for more information.
Rubber Tiles
Others call these "pour-in-place rubber pads." They are quite stunning and durable. However, they are known for performing well indoors, not outdoors.
Our team, however, can provide you with great support. You won't have to worry about durability thanks to how we handle the entire process of installation. Also, we ensure the outdoor result will last as much as the indoor one.
Synthetic Grass
We employ a patented installation method that involves layering and mixing in-fill for optimal drainage. This will ensure the synthetic grass performs amazingly in the space.
Our company uses a remarkable new synthetic fiber. It is made of an advanced polymer approach and lifts the artificial grass bar to new heights. This surface option is a good alternative for every space for landscaping or without that much heavy traffic.
Our company will design a lush green lawn for a home, a rooftop garden for a 50th-floor penthouse, a play area for children and pets, or even acres of industrial scenery.
Synthetic Turf
Our company installs synthetic turf for any space you have. We will ensure it lasts for years and you won't have to worry about maintenance.
The long-lasting, professionally sealed leisure surface complies with all CPSC regulations and is ADA/ABA compliant. It also goes well with the best playgrounds, track fields, and more spaces with high traffic. You only need to worry about the installation; we even handle this.
Bonded Rubber Mulch
Rubber Mulch is a great playground safety flooring choice because it is dependable and long-lasting. You won't have to worry about the details. Since it looks fantastic when mixed with grass and trees, it is often found in grassy areas to give them a country look. You can also imitate the design of wood mulch and similar surfaces.
Traditional play bark chips require some upkeep to remain level, they must be replenished as they compress and decay. Our bound mulch system is an excellent choice for play area safety surfacing because it is made of high-quality material and is associated.
EPDM Rubber
EPDM is a durable and amazing surface for all spaces. It is flexible, versatile, and brings all the durability your way. Although it is a bit more expensive than the rest, it gives you everything for your money. Make sure to contact Rubber Turf Safety Surfacing for more information.
You can request a free quote for any of our services. We will be there no time once you decide to work with us.
Below is our list of additional services:
We're a nationwide safety surfacing company. Click below to find our closest contractor near you
---
We at Rubber Turf Safety Surfacing offer the best safety surfacing services throughout the state of Florida. Below are the list of Florida cities we service:
---