Quality Safety Surfacing Services in Brandon, Florida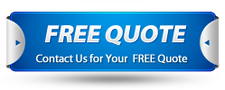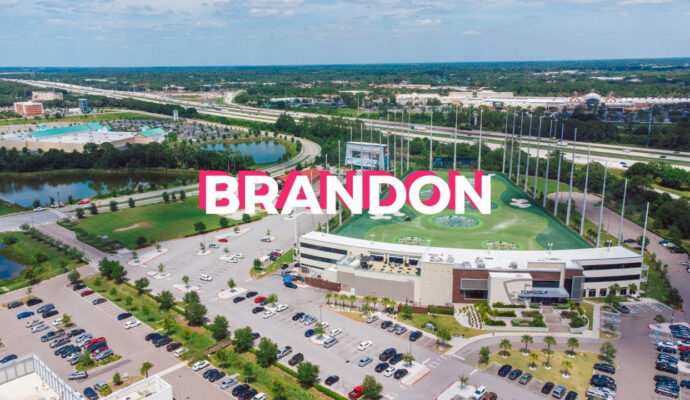 If you want the safest surface, our Rubber Turf Safety Synthetic team is the best option. We have been working in the industry for over two decades. You can have our team working on installations, maintenance, and repairs. Make sure you get our help to access Brandon's opt safety surfacing services. Whenever you contact our team, you can expect the following:
Top quality services.

The highest quality materials.

Experts that care about what you need.

All the varieties for safety surfaces.

Recycled materials.

Lower prices and rates in the industry.
Our team is the company you can trust to have a safe playground for children. You can request our services for other spaces and surfaces as well. You can rest assured that although safety surfaces are meant for those spaces, you can have ys working on more. Gardens, parks, offices, outdoor areas, and indoor ones, we will be there for you.
Make sure to request any of our services that are available in the city:
Safety Surfacing Services
In terms of the total value, we always deliver the best. We want your surfaces to be durable, long-lasting and stunning. This is why we always use the best and work with the best. For it, we make sure to keep standards.
Whenever you request our services, we will provide an estimate as well. It is completely free and it is available for any of the surfaces and materials we use for safety surfacing. This includes our fees and what you need to know about your space.
Keep in mind our team can provide more than just installations. Repairs and maintenance are also requested in our company. After all, we want to be there for the first time or work with you on a recurring safe and durable surface.
Poured-In-Place Rubber
Poured-in-place rubber is a smooth playground surface of thousands of tiny rubber granules. They are all stuck together to ensure the surface is all placed and firm. The beauty of PIP rubber is that it has two layers.
You can have a stunning surface thanks to the top layer. Meanwhile, the bottom layer provides all the shock absorption and safety you need. This is either for your children or you as the space user.
Bonded Rubber
Bonded rubber is durable and stunning. It can be used in any space you want and need. Also, it is the most affordable option in our company. You can have it installed in a few hours or days at most. Everything depends on the size of the space and the existing surface.
Make sure to ask our team how we can help and if we can get it done for you in no time. This will ensure you're actually getting the proper surface for your space.
Rubber Tiles
Rubber tiles happen to be stunning. However, they tend to perform better indoors than outdoors. This is because weather conditions and changes easily damage the interlocking system.
Thanks to our qualified people, you can have them anywhere. We will make sure to provide extra service and support. This will ensure you get to enjoy the surface wherever you want.
Synthetic Grass
In various environments, synthetic grass may be used as a play surface for children. In others, it may just be in your garden. We know that although it offers support, it is better for landscaping purposes.
Synthetic grass is hypoallergenic and easy to scrub, making it suitable for children's play areas because it is less muddy than natural grass and more resistant to small spills than carpets. It is also ideal for allergy sufferers because there are no weed spores or dust mites to be concerned about.
However, it doesn't resist high-impact activities well. Yet, it is a good option for specific areas and situations. We can provide recommendations, pros and cons.
Synthetic Turf
Synthetic turf is the opposite of synthetic grass. You get a durable surface for all spaces and it can provide great shock absorption. It is often installed and preferred in track fields, sports fields, playgrounds, and several high-impact activities areas.
We will ensure to install of top-quality synthetic turf made of nylon and polyethylene. We want to ensure you don't have to provide maintenance when it isn't even necessary or when you can have the entire surface for decades without spending a fortune.
Bonded Rubber Mulch
Bonded rubber mulch is the top quality you want when looking for a specific design. You want to ensure the space is perfect, and we get it. It isn't only about safety at some point—it should be.
This is why we provide surfaces that can look stunning and be safe simultaneously. This will appeal to your space and provide you with the best details.
EPDM Rubber
Are you looking for a surfacing option that is safe, beautiful, low-maintenance, and affordable for your neighborhood playground? EPDM rubber is an amazing option. You can have it installed in different spaces and you will make sure you don't have to worry about maintenance.
It is a bit more costly than the rest but worth every penny.
Contact us at Rubber Turf Safety Synthetic and have your entire surface installed with us. You can have our team working for you all year round and we will be happy to provide a free estimate for any of the services we have available.
Below is our list of additional services:
We're a nationwide safety surfacing company. Click below to find our closest contractor near you
---
We at Rubber Turf Safety Surfacing offer the best safety surfacing services throughout the state of Florida. Below are the list of Florida cities we service:
---