Quality Safety Surfacing Services in Spring Hill, Florida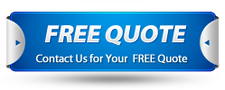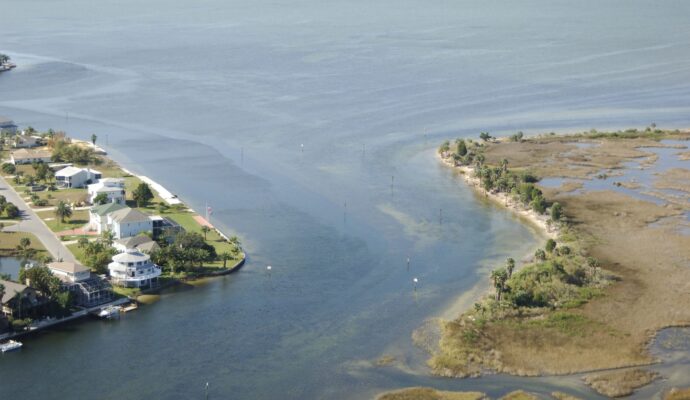 Working on safety surfacing installations isn't easy. This is why taking the time to find the right company is crucial. You must ensure you get all the support and quality materials for the project. Otherwise, it is common to have poor results that differ from the surface you need. Rubber Turf Safety Synthetic ensures you get the best. We work with the best professionals and always use top-quality materials.
Most of the materials used for safety surfacing are recycled. You can notice when we mention rubber how nylon and polyethylene are used. This benefits you since you get amazing materials for lower prices. We encourage you to have a safety surface for this reason as well. You keep children and everyone safe while keeping your bank account and the planet green.
We will help you work on everything. Installations, maintenance, repairs, and more. Our qualified team can do everything. Make sure to call or email us for any of the services below:
Safety Surfacing Services
With the assistance of our team, you can install a stunning new playground or upgrade an existing one. You can also have the surface in your garden, park, or other space. You say it, and we get it done.
Using safety surfacing to protect the playground is common, but this doesn't mean materials cannot be used for more areas. Our products have all been approved and checked for all types of use, and we are completely licensed and insured.
Look no further than our company if you need installations and different solutions. We will be here for you and ensure you get the best results. Just make sure to contact us, and we will work on everything you have to get to keep everyone safe.
Poured-In-Place Rubber
The ability to customize the top wear layer's design drives most people to PIP rubber. We highly recommend it for its durability and safety whatsoever. Thanks to the two-layered system, you get extra support and protection. It is all about knowing how to work with the system.
You can install it over any existing surface as well. This makes the entire process not only easier but also cheaper for you. You only need to contact us and let us know when to start.
Bonded Rubber
Bonded rubber is another common form of rubberized safety surfacing. This defense flooring can be used all year and has a much cleaner look than grass mats. It is ideal for those with a wet grass play area during the rainy season.
This form of surface is significantly less expensive than installing the rest of the options in our company. It can also be installed in a matter of hours. Just make sure you get the right equipment, and for it, we are there for you.
Send us an email if you would like to learn more about this surfacing. You can also call us or use our contact form to request more information.
Rubber Tiles
Rubber tiles have many uses. However, the main one lies indoors, where the tiles won't be easily damaged. Our team, Rubber Turf Safety Synthetic, knows how to work with them to the point of providing great installations outdoors. You can have a stunning an durable surface with us. All it takes is requesting it.
Rubber tile floors, available in various colors, will also be a perfect thematic complement to your shop or showroom. They ar often used in gyms, stores, or similar spaces. Whatever it is for you, rest assured we will take care of it.
Synthetic Grass
Businesses, schools, cities, and residents have cited advantages such as all-weather resistance, lower long-term costs, and improved public access for preferring artificial grass over natural grass. You also get more benefits such as:
Less maintenance.

No need to use chemicals and pesticides.

You can have a stunning surface for less money.

It performs better than natural grass due to its durability and support.
A property owner's best long-term landscaping investment is one of our high-quality synthetic grass systems. We use nylon and polyethylene for them only. This allows you to have safety, durability, and aesthetics.
Synthetic Turf
Our synthetic turf has become a common surfacing solution for various applications in dense urban environments. Also, in places like sports fields, track fields, or where high-impact activities take place. It is all about knowing how to use them.
Synthetic turf is a long-lasting, low-cost investment that can be used in various public and private sports and training facilities.
Bonded Rubber Mulch
This option is a favorite among our members.s it brings all the stunning look you want and the durable part. You can feel quite safe whenever you have this surface installed n your property.
We will ensure the surface is clean, and you won't have to worry about frequent maintenance.
EPDM Rubber
EPDM is highly resistant to moisture and can be used anywhere. It isn't affected by the usual weather conditions. You can also have it indoors or outdoors.
An EPDM rubber playground's top-wearing course layer is made of a 1-4mm EPDM rubber crumb mixed with extra materials. We make sure to adapt the thickness based on the shock absorption you need.
Call or email us at Rubber Turf Safety Synthetic. Get your free quote for any of the services today!
Below is our list of additional services:
We're a nationwide safety surfacing company. Click below to find our closest contractor near you
---
We at Rubber Turf Safety Surfacing offer the best safety surfacing services throughout the state of Florida. Below are the list of Florida cities we service:
---