Quality Safety Surfacing Services in Titusville, Florida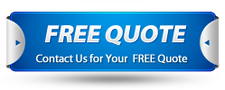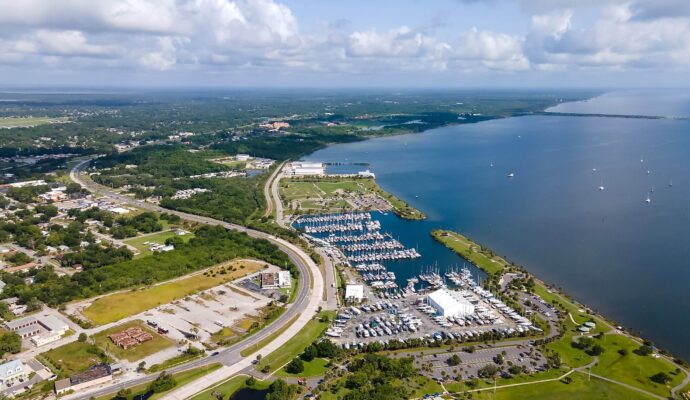 If you want the best services, you will need proper help. This is why you need to take the time to find the right people for safety surfacing installations. Without the expertise of our employees at Rubber Turf Safety Surfacing, you may have a hard time with the process. You can rely on us for all the services in your area. You won't have to worry about the different options but just how we handle the service. Even so, we promise top-quality support.
Our professionals and experts understand that finding the right option for the surface is daunting, but we are here to help. Our job is to educate and inform consumers about our rubber goods. Also, about the best surface for them. This is because we believe in delivering excellent customer support. There are many aspects to consider when ordering a surface for a play area or space. We go over them and help you make well-informed decisions.
Our technical staff have years of experience and have been certified with the most up-to-date techniques. We blend these abilities and polish them with constant training when needed. Also, we complement everything with quality materials.
Safety Surfacing Services
Mulch and turf are only a few of the materials we use in our designs. We have some options like grass and different presentations of rubber. These items are designed to serve a particular function: safety and comfort. We make them eye-catching and durable thanks to the installation.
The surfaces are hygienic, durable, and long-lasting. Our mulch comes in various colors and our rubber can be customized for you.
Our safety surfacing is designed to be long-lasting, low-maintenance, and cost-effective. You won't have to worry about durability or support. Our team of skilled installers has completed projects all over the state, and you will have top results with us.
Poured-In-Place Rubber
Our poured-in-place playground safety surface is an option we always recommend. After all, it is the most robust and effective playground safety surfacing device on the market. The two-layered system and surface are made of the finest quality raw materials. It is non-toxic and you don't have to worry about external damage thanks to one of the layers.
The rubber of this type is an excellent durable flooring solution that protects against a wide range of environmental and physical hazards. Also, our surfacing is versatile enough to be used in many settings. You can have it in the usual playgrounds or just in random areas.
Bonded Rubber
We favor it due to the price. This is without having to sacrifice quality and safety in the process. This is why we always recommend it in Titusville.
This flooring is ideal for those looking for low-cost rubber playground safety surfaces that prioritize children's safety. All this while being durable enough to last for years thanks to its porous qualities and non-slip properties.
Please contact us today if you are interested in getting this slip-resistant surface. We will be there for guidance and the whole process.
Rubber Tiles
These are referred to as "pour-in-place rubber mats" by most people. They are also usually used in indoor spaces over outdoor ones. However, we can make them last thanks to our quality services outdoors.
Rubber tiles surface is a long-lasting, clean, solid flooring option that works well in gyms. Other indoor spaces benefit due to the interlocking system. This is not a limitation whatsoever. At least not with our team.
Synthetic Grass
We have everything you need for a durable and stunning synthetic grass surface. It will last decades and you don't need to perform continuous maintenance. You only have to work with us and we will ensure the most durable option. Our company makes use of a remarkable new synthetic fiber that is made of nylon or polyethylene. This allows us to ensure a clean and durable result.
Synthetic Turf
Our company installs synthetic turf for sports fields, playgrounds or places with high traffic. These surfaces in various industrial and residential playfields can be quite useful. The sturdy, fully protected leisure surface complies with all CPSC standards and is ADA/ABA compliant. The aesthetical look is just a regular turf but better.   You don't need to use chemicals and all maintenance is reduced.
Bonded Rubber Mulch
Rubber Mulch is outstanding and quite beautiful as it simulates wood mulch. However, flooring that is both dependable and long-lasting won't bring the usual loose pieces. It is mostly used in grassy areas to give them a more country appearance, as it looks fantastic when combined with grass and trees.
At Rubber Turf Safety Surfacing, we can install it for you and also perform proper maintenance and repairs when needed. Some places that often use it include parks and homes. Or you can find it in playgrounds and commercial spaces.
EPDM Rubber
EPDM is the only moisture-resistant rubber option we always recommend. It is a bit more expensive than the rest but worth the investment. And it is often used for weatherstripping and lightweight padding.
EPDM weatherstrips are highly weathered tolerant and impermeable materials that are commonly used on windows and doors of both homes and vehicles. They can also have long-lasting applications due to EPDM's resistance to extreme environmental environments and causes.
We will make sure to provide clean maintenance and installation. This will ensure you enjoy this surface and any other available.
Below is our list of additional services:
We're a nationwide safety surfacing company. Click below to find our closest contractor near you
---
We at Rubber Turf Safety Surfacing offer the best safety surfacing services throughout the state of Florida. Below are the list of Florida cities we service:
---