Quality Safety Surfacing Services in St. Petersburg, Florida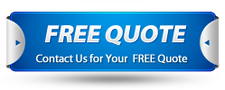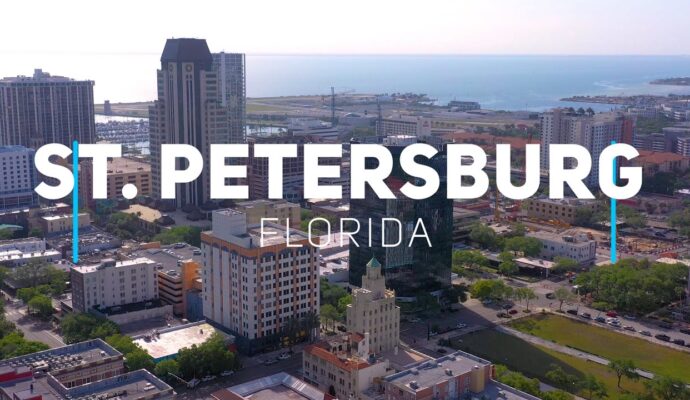 You won't have to worry about any details when you hire us. Rubber Turf Safety Synthetic is here to handle all your safety surfacing installations. We know what it takes to have the perfect space and surface. All you have to do is let us know your preferences. We will make sure to bring the recommendation and work around them. You can always ask us for a free estimate and expect us to deliver the best results and support.
We're a full-time company waiting for you. We have over five different types of surfaces that can be installed, maintained, or repaired by our team. We want to make sure you're all covered, and there's nothing for you to worry about.
You can access any of our services with a call, email, or by filling out our contact form. We will be there in no time and ensure you get support from the beginning. Don't you know what to request from our team? We have a list of services waiting for you:
Safety Surfacing Services
Appearances can be deceiving when it comes to selecting the correct surfacing. One can look stunning, but another may not be the safest depending on where it is installed.
Even though the colors of poured-in-place rubber matting are appealing, it is not the best fall surface. Compared to poured-in-place matting and stationary rubber mats, our entire line of equipment, especially wood products, is less costly and easier to maintain. However, the wood option won't offer you the best shock absorption. Everything is about perspective and how to work with your options.
We are here to make this entire process easier for this very reason.
Any challenge will be met with aplomb by our talented team. Every project is vital to us, no matter how big or small, and we are committed to ensuring your satisfaction with the result.
Poured-In-Place Rubber
Our poured-in-place rubber surfacing is versatile enough to be used in various places. We can work with you on the installation, maintenance, or repairs. We would love to learn more about what you expect from the process.
We can create varied and visually pleasing designs thanks to our experience. However, what we care about the most is the support and safety you get from all this.
Bonded Rubber
Our bonded rubber is a single-layer surface that works well in any situation. It can last for over a decade and it is quite affordable. When requesting it, you can have it installed in a matter of hours by our team.
We will make sure you're happy and satisfied with the result. Just contact us and we will be there for you.
Rubber Tiles
They are better for the environment and longer-lasting alternatives to wood and similar options. And they are easy to install and maintain. Rubber tiles can be used both inside and outside as a playground surface. They drain incredibly well if you want to use them indoors.
We use prefabricated rubber pad playground tiles that last a long time. Rubber security tiles come in various colors and can be installed in any pattern, allowing you to be creative. They can be used for recreational, playground, and safety purposes.
Synthetic Grass
Any backyard or playground will benefit from the addition of synthetic grass. They have a shock pad to reduce the risk of injury from falls. They also use a non-toxic, high-quality turf infill free of allergens, pollen, and heavy metals to provide the best possible cover.
Ground surfaces in play areas should not be the ideal surface. It is too hard to prevent kids from getting injured. Synthetic grass has a cushioned spring that absorbs shock and helps to mitigate the severity of falls.
Synthetic Turf
Our landscaping products are suitable for both commercial and residential projects. You can have synthetic turf installed, however, for more than decorative purposes. Our team will be here for you in no time and ensure you get synthetic turf for high-impact activity areas.
Made in the United States from recycled products with a long life span, this product helps to reduce carbon emissions. Contact our installation experts immediately if you have questions about our services or the turf we use. Our products have the same look as the real thing but without time-consuming upkeep and high maintenance costs.
Bonded Rubber Mulch
For any space, bonded rubber mulch is quite affordable and stunning. Our bonded rubber mulch provides a seamless and natural-looking surface for outdoors and indoors.
You can have it installed by our team in record time and allow us to bring the safest surface your way. All you have to do is let us work on your surface.
EPDM Rubber
Our EPDM Rubber playground safety surface provides innovative designs and open walkways for all spaces and prevents playground equipment slide destruction.
Patios, daycare, kindergarten play areas, fast food restaurant play areas, shopping center play areas, and other community spaces all use our rubber tile. At Rubber Turf Safety Synthetic, our EPDM rubber won't disappoint.
Below is our list of additional services:
We're a nationwide safety surfacing company. Click below to find our closest contractor near you
---
We at Rubber Turf Safety Surfacing offer the best safety surfacing services throughout the state of Florida. Below are the list of Florida cities we service:
---