Quality Safety Surfacing Services in Bradenton, Florida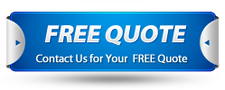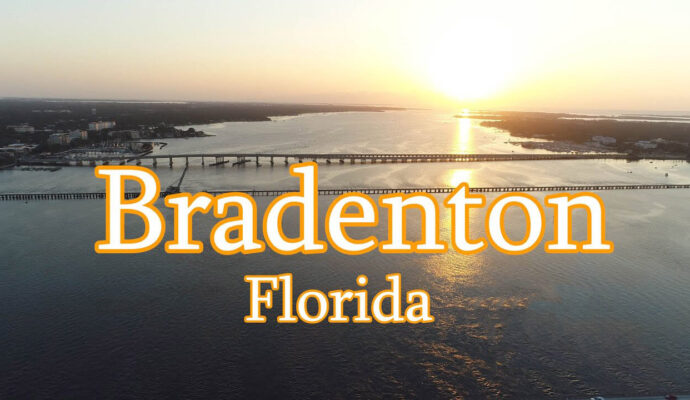 We will ensure that your property meets all safety requirements when hiring us. This means you can have a stunning surface that works well for all your activities. The idea is to install a place that can perform all year round. This is why we use top-quality materials and qualified experts. Rubber Turf Safety Synthetic is the perfect company for all your safety surfacing services. We will be there to provide you with an estimate that covers all the details.
We want to make sure that the surface you install complies with all requirements. Those include the ADA regulations and your issues with the surface.
Whenever you're choosing a surface, you should always think about several factors:
Durability.

Longevity.

Quality.

Budget.

How much shock absorption do you need.

Comfort and support.
Our team will work hard to ensure you choose the right option. Thus, contact us today, and we will provide a free estimate. This includes the assessment and guidance needed for the process.
You can apply for any of these services when you contact our team.
Safety Surfacing Services
Safety surfaces come in many colors, shades, and designs. You always have to make sure you choose the right option and work hard to have the safest one. However, having the safest isn't about a general option. You have to focus on the previous requirements and work around all needs.
Our talented team is prepared to take on every challenge. We will be there to provide you with advice and support. The idea is to determine what would work best for your activities and space. This allows you to get the most out of your money and experience.
Besides installation, we can also provide you with repairs and maintenance. Our team at Rubber Turf Safety Synthetic is always here for you.
Poured-In-Place Rubber
Our poured-in-place rubber surfacing is versatile and flexible. You get amazing results and a stunning surface with it. However, it needs to be properly installed. You always want to ensure that the two layers compromising this surface are neat.
The first layer will provide you the shock absorption and protect every user. The second layer will protect the first one, so everything lasts and is durable.
Our products have been installed on many properties, such as parks, colleges, and more spaces. We know what it takes to work in every place. Because of our poured-in-place installation and wide range of colors, we will be able to produce intricate and visually appealing designs.
Bonded Rubber
Our bonded rubber is a single-density pour-made surface that works amazingly. It is quite affordable, and you can keep your children or any person safe while playing or enjoying the space.
Since the rubber surface is similar to our loose-fill rubber, you can get a stunning result that will last. This is without having to deal with the actual loose pieces or parts. Bonded rubber isn't identical to wood mulch, but it's close to it.
Rubber Tiles
They are an environmentally friendly and healthier alternative to wood and playground rubber mulch. But if you want tiles, you must have all the support.
Rubber tiles are durable and amazing. This is, however, as long as they are installed indoors. When installed outdoors, they tend to perform less as weather conditions affect them negatively. You want to make sure everything is in place. For this, our Rubber Turf Safety Synthetic team can lend you the hand you need.
Synthetic Grass
Synthetic grass is an excellent addition to every backyard or playground. You can also have it for landscaping or just any space you want to have green. Now, you want to ensure the synthetic grass is made of nylon or polyethylene, the top materials in its manufacturing.
For playgrounds, natural grass is not a suitable ground surface. It is quite soft but doesn't provide enough shock absorption.
Synthetic Turf
On the other hand, synthetic turf does provide the absorption you need. Each surface is made of the right materials, and the design is different. Turf is a bit tougher, but this is due to the blade's design. Also, you still get more grip and support due to the specific layer.
Our products resemble actual grass but without time-consuming maintenance. Our experts will install high-quality turf at your house to meet your needs. If you need a clean pet area or a place to practice golf, we will combine the new synthetic turf system with existing landscaping features to produce a unique home look.
Bonded Rubber
Our one-step bonded rubber mulch surfacing is a low-cost, long-lasting, clean, and durable choice for any playground or park environment. Our bonded rubber mulch creates a seamless, natural-looking surface for your sidewalks, landscaping, and walkways without requiring the same level of maintenance as wood mulch.
In terms of durability, stability, and usability, it is the best option for your company, playground, or any space you have. Rubber Turf Safety Synthetic will make sure you have a unique result. This includes a stunning design and everything you need for safety.
EPDM Rubber
This is the top option in the market. It is due to its flexibility and versatility. Also, how it can perform in all weather conditions.
However, it is also a bit more expensive.
Rubber Turf Safety Synthetic ensures you get an affordable rate and can enjoy the entire surface. Contact us to have a stunning and safe playground or any other area.
You can have our team work on this EPDM rubber or any of the previous options.
Below is our list of additional services:
We're a nationwide safety surfacing company. Click below to find our closest contractor near you
---
We at Rubber Turf Safety Surfacing offer the best safety surfacing services throughout the state of Florida. Below are the list of Florida cities we service:
---