Quality Safety Surfacing Services in Palm Coast, Florida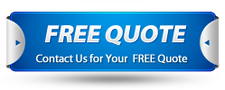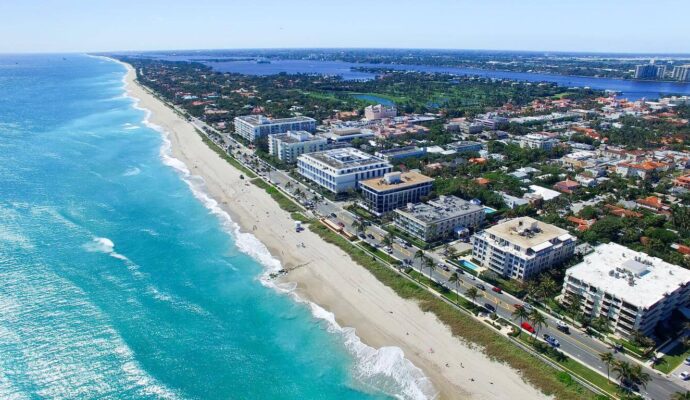 If you decide to rely on our team, you are guaranteed top-quality surfaces. We have made sure to have the best experts and equipment to provide safe surfacing services. This is why we always encourage you to rely on us. You won't have to worry about a single detail and only need to make decisions. Even for the latter, we help you make them, so you don't struggle. The installation and maintenance are also on us.
Our company is a full-service, family-owned, and operated playground equipment place. We are committed to providing long-lasting entertainment and services. Our comprehensive resources begin with a free on-site estimate.
We can design a playground in no time and ensure you get the best for all the maintenance and installation. You can also have our team work for other spaces and give you the best attention.
Safety Surfacing Services
When choosing the best playground surfacing, looks can be deceiving. We want you to have all the guidance, so you don't have to struggle with the wrong options.
Thus, take time with this. For instance, while the poured-in-place rubber matting's appealing colors seem appealing, it is not the best fall surface. You want to choose options that go according to your space. One of the options is the wood equipment we have. Wood decomposes into mulch as it deteriorates. Instead of purchasing mulch, it can be applied to the garden areas. You also get some specific support from the material.
Our talented team is ready to take on every opportunity and help you. Every project will be handled with the utmost care, no matter how big or small. We are committed to ensuring that you are completely satisfied with the result.
The design process starts with your call or email. We will provide a free quote and consultation based on your request and needs.
Poured-In-Place Rubber
Because of its flexibility and durability, poured-in-place rubber surfacing can be used for a variety of places, such as playgrounds, schools, walking trails, and more. This is for everything else that needs non-slippery surfaces. Although this surface was designed originally for playgrounds, its benefits reach other areas.
Our products have been used in various settings, including parks and schools. Even some hospitals and similar spaces. We will create complex and creatively pleasing designs due to our pour-in-place installation and various colors. We work with you and your preferences during all this.
Bonded Rubber
Our bonded rubber is a single-density pour that offers a unitary surface with lots of durabilities. It is made entirely of recycled shredded rubber. It seems to be a normal alternative to pouring in place. Bonded rubber is poured on-site in a single layer, which is cheaper than most options.
Since the rubber surface is similar to that of our loose-fill rubber, it can simulate some other surfaces. This includes wood mulch but is not entirely close to the design.
Rubber Tiles
They are green and natural alternatives to wood and playground rubber mulch. The best part; they are easy to install and maintain. Indoors and outside, rubber tiles can be used as a playground board. They can drain rain extremely well if you want to use them outdoors.
We use prefabricated rubber pad playground tiles that are long-lasting. We will make sure you get a top-quality result and all the comfort you need.
Synthetic Grass
Synthetic grass is a great addition to every backyard or space for landscaping. It lasts longer than the natural thing and offers great shock absorption. Native grass is not a good ground surface for playgrounds either. It is too heavy to bear the pain of falls, which can lead to more severe injuries.
Synthetic Turf
Our goods are perfect for your commercial or residential landscaping projects. We make sure to only use the top quality brands made with the best materials. This ensures you get a clean surface for all your space. Our products look and sound just like the real deal, but without the time-consuming upkeep. You save time and money on maintenance and even initial investment.
Bonded Rubber Mulch
Our bonded rubber mulch surfacing is a one-step pour that provides a low-cost, long-lasting, safe, and durable option for any playground or park setting. You can imitate the natural look of wood mulch but without the problem of the loose part.
It provides a seamless, natural-looking surface for your sidewalks, landscaping, and walkways. All this without the need for frequent maintenance that wood mulch does. Our bonded rubber mulch outperforms engineered wood fiber or wood mulch in terms of longevity, stability, and usability.
EPDM Rubber
Our rubber tile playground protection surface can be used in more than just these spaces. And it not only prevents the possibility of playground equipment slide destruction but also provides imaginative designs and accessible walkways for beaches and other spaces in the city.
At Rubber Turf Safety Surfacing, our services will be waiting for you. This includes bonded rubber, rubber tiles and more.
Below is our list of additional services:
We're a nationwide safety surfacing company. Click below to find our closest contractor near you
---
We at Rubber Turf Safety Surfacing offer the best safety surfacing services throughout the state of Florida. Below are the list of Florida cities we service:
---