Quality Safety Surfacing Services in Homestead, Florida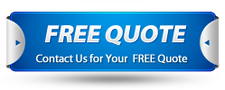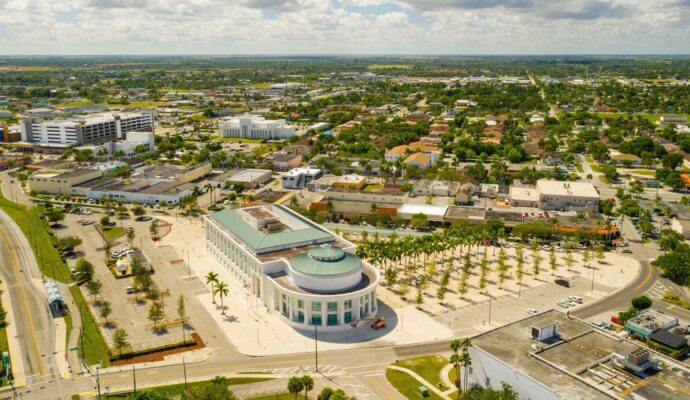 Rubber Turf Safety Surfacing is the team you want for all your surface needs. Our team has been in the safety surfacing industry for over two decades. We know what it takes to have a quality and durable surface in your playground or other spaces. When you contact us, you get advice from installation. We can also provide maintenance and repairs as needed. Make sure to let us know what you want and we'll take care of the rest.
Safety surfacing is key when you have a playground or place with children. You can also benefit from it in offices, gardens, or regular areas. It's all about the different options and choosing the most suitable one for the space. We will help you with the selection and ensure you get everything you need.
Our business is the company you can rely on to transform your dreams into a reality. Everyone on our team, from management to construction, is dedicated to collaborating with our clients to create a project that will support the children and their families. We will ensure you get quality results and know how to handle the entire surface in the long term. You won't have to worry about a single detail.
Safety Surfacing Services
Our services focus on installation, and maintenance is unique. You can also ask us about repairs and recommendations. No matter your specific request, we would love to comply with it. Just make sure you let us know your needs.
You can rely on us for all safety surfacing installations, as we have over five options available. You can request any of them and we will provide a free quote. You can also have our team in your place to gain insight into what needs to be done.
Poured-In-Place Rubber
Poured-in-place rubber is a form of smooth playground flooring. It is made of tiny rubber granules that have been glued together. It is not a flimsy material and you get quite an even result when done right.
Long-lasting, low-maintenance, and low-cost rubber playground surfacing are all features of this option. You get amazing support and our qualified team will do every detail. Allow us to be there for you and we will handle every step in the process. The material is mixed on-site. It can also add an entrance point to existing playgrounds, retrofit existing play areas, or fill new playgrounds with high-quality rubber surfacing that stays put while in use.
Bonded Rubber
Bonded rubber is amazing when you want a unitary and durable surface that doesn't take much effort. Also, you can get it for a very low price due to the material and how we work with the installation.
When building a playground or working with surfaces, our products inspire designers and architects to stretch their imaginations. We will consider if your space is good for this option. However, this doesn't mean the rest aren't good. You can have amazing results and everything is better when you choose a suitable alternative.
Rubber Tiles
We love working with tiles due to their designs and durability. However, they are often recommended indoors instead of outdoors. This is due to how the interlocking system works and how it should be done. Otherwise, the weather will be too harsh on them.
Our team at Rubber Turf Safety Surfacing can get you the perfect solution. We will apply our techniques and make sure the space can be done to the point of performing well outdoors. You won't have to worry about anything. Just allows us to be there and we will make the tiles the perfect solution.
Synthetic Grass
Synthetic grass can be used in many settings for children's play areas. Or you can have it for gardens, yards, and other specific spaces. It is all about how you get this done.
Synthetic grass is an amazing option due to its longevity and durability. You get more for less and you won't have to worry about maintenance. It just performs better in every sense compared to the real one. You can have our team work on the design. Also, we only use synthetic grass made of nylon or polyethylene. We want to make sure you only have the best. So you won't have to worry about quality.
Synthetic Turf
You can have this synthetic turf everywhere. It performs better for track fields or high-impact areas. This is because the same materials as synthetic grass are used, but the blade's design is different.
Turf offers more support, safety, and comfort. You can have it installed by our team in a matter of hours or just a few days. Everything depends on your space's size.
Bonded Rubber Mulch
A single-layer product made entirely of recycled rubber. It will help you imitate wood mulch without suffering from the loose pieces.
Bonded rubber mulch is non-toxic and safe to use around children and livestock. According to a playground safety surfacing guideline issued by the Consumer Product Safety Commission, rubber mulch is a suitable loose-fill surfacing material for commercial playgrounds (CPSC).
EPDM Rubber
We can make sure your EPDM rubber is properly installed so you can have the most durable surface in place.
This material is flexible and versatile and offers great safety and comfort. It is all about the specific design and how it is done. You can have our Rubber Turf Safety Surfacing team work with it and have a surface worth every penny.
Contact us today for a free estimate for our top services and surfaces.
Below is our list of additional services:
We're a nationwide safety surfacing company. Click below to find our closest contractor near you
---
We at Rubber Turf Safety Surfacing offer the best safety surfacing services throughout the state of Florida. Below are the list of Florida cities we service:
---