Quality Safety Surfacing Services in Doral, Florida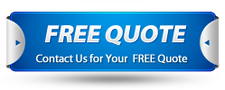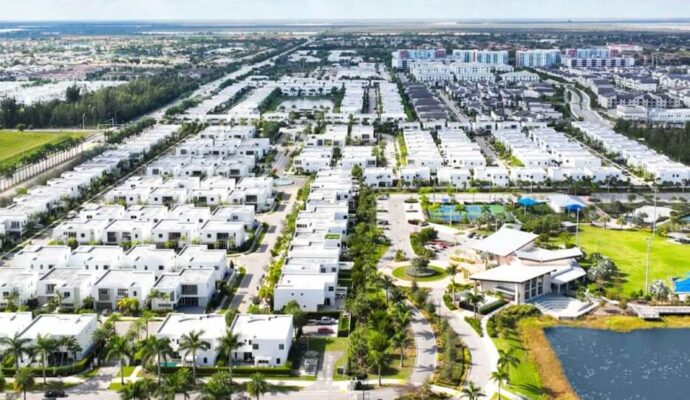 When you decide to work with Rubber Turf Safety Surfacing, you are guaranteed a safe property. We will install top-quality materials and surfaces. This can either be in your playgrounds or other spaces. Just make sure you let us know your preferences and budget. Then, our team will work to accommodate them and give you the best installation. We want you to have all the support for safety surfacing services.
Our company is here for every installation, maintenance, and repair. Our company is a full-service, family-owned, and operated safety surfacing company. We always provide a free estimate at your place. We can design the surface for your playground or any other space. Just allow us to work on your needs and requirements.
If you have any doubts about services, we have all the ones offered in our company listed below:
Safety Surfacing Services
When choosing the surface, our team will be there. We will help you go over each's option pros and cons. Then, you can have our team's help with the aesthetic part. No matter what you need or how we should help, you will count on us. This is why we encourage you to have our team working on your project.
Our inventive team is ready to take on your request. We will be there for installations or any other services. We can maintain your surfaces or repair them when needed. Just let us know, and we will accommodate your needs.
Poured-In-Place Rubber
Because of its flexibility, poured-in-place rubber surfacing can be used in various settings. Those places include playgrounds, activity fields, walking paths, and indoor spaces. Everything depends on what you need to achieve. Although this surface was designed with playgrounds in mind, you can benefit from it no matter where it is installed.
Our PIP rubber has been used in a wide range of places. We always make sure to use the best materials and equipment for it. Our experts also understand how to handle the whole process. This is what allows us to ensure the highest quality surfaces.
Bonded Rubber
Our bonded rubber is made from 100% recycled shredded rubber. When made, they are poured in a single density. It's a more natural-looking way to pour in place. Bonded rubber, unlike poured-in-place rubber, is poured in a single layer on-site and uses larger sections. This non-toxic, easy-to-maintain protective surface is less costly than poured in place. Also, you can have it installed in a few hours.
Although it isn't completely close, the rubber used is similar to our loose-fill rubber. It is a common option for trails and landscaping projects. Certain colors resemble wood fiber or natural materials. However, you may get more natural options with other surfaces in our company.
Rubber Tiles
We highly recommend their use, mostly indoors. The tiles are a green and safe alternative to wood and playground rubber mulch. They are easy to install and maintain. Rubber tiles can be used both indoors and outdoors as a playground floor. If you plan to use them indoors, they will drain exceptionally well.
We use extremely durable prefabricated rubber pad playground tiles. We will also ensure that they last and perform well outdoors outdoors. Everything is about the tiles' quality and the installation experts' skills.
Synthetic Grass
Synthetic grass is a fantastic addition to any backyard or playground environment. You will have a long-lasting surface for less money and more comfort. You only need to think about the specific shock absorption property you want. From there, leave everything to our team.
Natural grass is not a good ground surface for playground facilities or general places. It is high maintenance, and the support isn't good. You won't be able to reduce the injuries from impacts and falls.
Synthetic Turf
We love working with synthetic turf due to its durability and longevity. You can have a space that is durable and comfortable. Unlike synthetic grass, the turf option provides better shock absorption. This is why it is recommended for all areas: sports fields, track fields, playgrounds, and more.
You can have a better grip and softness on the surface. You want to ensure you and everyone else are comfortable for the space. Otherwise, injuries will be common as well.
Bonded Rubber Mulch
Our one-step pour bonded rubber mulch surfacing is a low-cost, long-lasting, clean, and durable option for any playground or park setting. You can imitate the look of wood mulch but worry not about the loose appearance or pieces. It is all about how we handle the installation and the quality of the materials.
Our bonded rubber mulch creates a smooth, natural-looking surface for any space where you want and need it. Just leave the entire process to us, and we will ensure you have a stunning space. And, before anything else, a durable one.
EPDM Rubber
Our EPDM rubber protective surface provides comfort, flexibility, and stunning results. It is all about how the material is used.
Rubber Turf Safety Surfacing is here to provide this flexible and durable material. We will make sure you get everything done in the best way possible. Our team is able to give you the highest quality materials and the best application.
Just make sure to contact us today. You can call or email our team for the service. Give us the details and we will handle the rest.
Below is our list of additional services:
We're a nationwide safety surfacing company. Click below to find our closest contractor near you
---
We at Rubber Turf Safety Surfacing offer the best safety surfacing services throughout the state of Florida. Below are the list of Florida cities we service:
---