Quality Safety Surfacing Services in Key Largo, Florida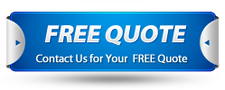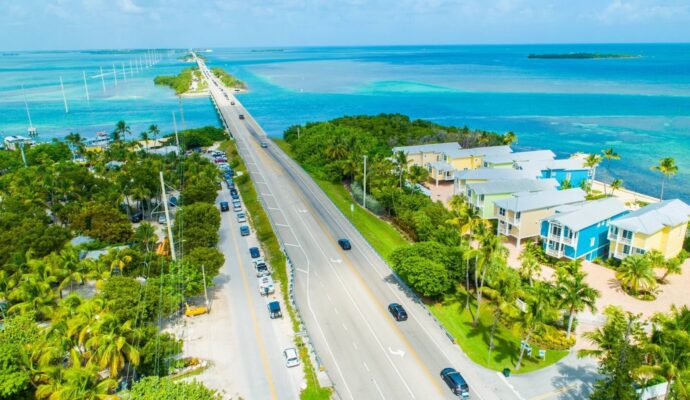 You can have the safest surface with us. Our Rubber Turf Safety Surfacing team offers all the support for your playgrounds, yards, and more. Our team has been working hard to ensure you have the best surfaces for your space. We want to ensure children are safe, you are safe, and just anyone using them. This is why we have all the different options for surfacing. These include bonded rubber, synthetic turf, and much more.
Rubber Turf Safety Surfacing is a company that wants the best for you. Our company is a full-service, family-owned, and operated business with all the necessary solutions. A free on-site estimate is the first step in our extensive services and how we start helping you.
We can create a playground or shade scheme that will entice everyone to use your area. All you have to do is let us know your preferences. From there, we will bring the specific design and best recommendation.
When contacting us, keep in mind we have eight services waiting for you:
Safety Surfacing Services
Choosing the right surface is never simple. You have to consider colors, design, and shape. However, above everything else, you want the perfect impact absorption. Otherwise, you will have an ugly surface that isn't even safe.
Our talented team is prepared to tackle every challenge. We will help you with the entire selection. This will be done by assessing your area and giving you a free estimate with all the details. We want to make sure you have everything on point. Hence, we will give our all every time.
Contact us for this service or anything related to safety surfacing. Installations, repairs, maintenance. Our team of qualified experts can do anything.
Poured-In-Place Rubber
The poured-in-place rubber surfacing is versatile and can be used for various applications, including playgrounds. However, if you want to have a stunning result, you will have to use top-quality materials. Additionally, you want the installation to be done well. Otherwise, you end up with good materials but a poor surface.
Our products have been used in many places, including parks, hospitals, daycare centers, etc. And the result is perfect, thanks to our professionals. Because of our pour-in-place installation and wide range of colors, we will be able to produce complex and creatively appealing designs. You will rest assured that your space will be safe and stunning simultaneously. Make sure you contact us and get all the details and information. We want to guarantee you don't have problems with this twp-layered option.
Bonded Rubber
Our bonded rubber is a single-density pour made entirely of shredded rubber that has been recycled. It is one of the cheapest options due to how it is made and easy to install in any space.
Since the rubber surface is identical to our loose-fill rubber, inlaid graphic designs cannot be produced. However, you get durability and, above everything else, safety. This is why this surface doesn't easily disappoint but the opposite.
Rubber Tiles
They are a safe and environmentally friendly alternative to wood and playground rubber mulch. They are also simple to install. However, you should learn when it is the right time to use it. After all, tiles perform better indoors, not outdoors.
We use long-lasting prefabricated rubber pad playground tiles. This allows us to bring you the specific design for your space. Therefore, you can also get durable and long-lasting results outdoors with us. We know how to work the material and will ensure you don't have to quit your idea.
Synthetic Grass
Synthetic grass is a fantastic addition to any backyard or play area. You can have a stunning green surface without worrying about the usual maintenance. You only need to consider the options, and you will have durable grass.
Our company only works with grass made of nylon and polyethylene. This means you get quality results and stunning surfaces. You won't have the most durable for high-impact activities, but you get an amazing landscaping result.
Synthetic Turf
Our products are ideal for any landscaping project, whether commercial or residential. Made in the United States from recycled materials with a long life span, resulting in a lower carbon footprint. If you have questions about our services or the products we use, please contact one of our installation specialists immediately. When choosing synthetic turf, this is what you need to know: better than the real thing.
You will have a stunning and quite durable surface if you take the time to review the quality. You won't have to worry about maintenance, and the support offered is top-notch.
Contact us, and we can guide you during this selection.
Bonded Rubber Mulch
Our one-step bonded rubber mulch surfacing is a low-cost, long-lasting, clean, and durable choice for any playground or park environment. It is also a good indoor option if you like the natural look. In terms of durability, stability, and usability, our bonded rubber mulch outperforms engineered wood fiber or wood mulch. In addition, our plan satisfies all regulatory criteria.
Anti-fatigue and anti-shock properties of rubber make any outdoor environment safer and more calming. Our bonded rubber mulch is an obvious option for giving your walkways and landscaping a natural look and long-lasting durability. We also use 100% recycled materials.
EPDM Rubber
Our EPDM rubber is one of the top options in our company. Although it is a bit more expensive than the rest, its durability and longevity are unmatched. Also, you get amazing results and duration for everything.
You can have our Rubber Turf Safety Surfacing team install it for you and get you the most amazing and safest surface with this or more materials.
Below is our list of additional services:
We're a nationwide safety surfacing company. Click below to find our closest contractor near you
---
We at Rubber Turf Safety Surfacing offer the best safety surfacing services throughout the state of Florida. Below are the list of Florida cities we service:
---