Quality Safety Surfacing Services in Hollywood, Florida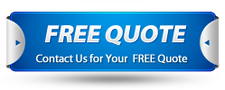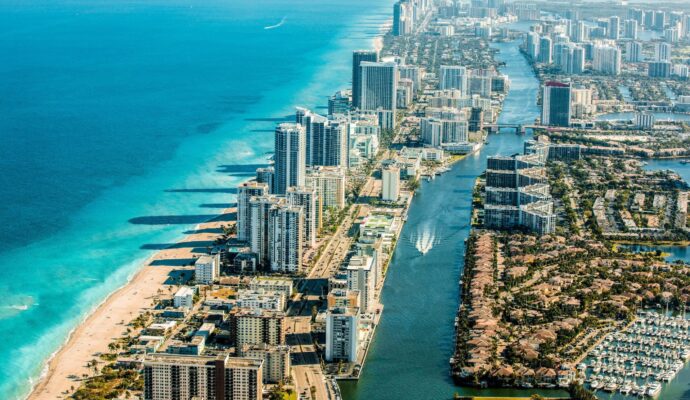 Our company is the place you need the best safety surfacing services in Hollywood. We will make sure that your playground or space is completely safe. You won't have to worry about low-quality materials and poor installation. We only use the best options in the market and work with qualified professionals. You can rely on Rubber Turf Safety Surfacing for all your surfacing needs.
Our experts understand the scope of the job. This is why they will make sure you get everything on time. This is done by using top-quality products and working on proper installation. Our product line may be intimidating, but we are here to assist. As we believe in providing outstanding customer service, we have made it our mission to educate and inform customers about our rubber products.
We will be there to guide you during the selection and make sure you get everything done. With this in mind, we can offer the top solutions in Hollywood and throughout the state.
Our professional staff has years of experience. It is trained in the most recent techniques; we combine these skills with the best products available. Our team has a combined experience in the rubber installation industry spanning many decades. We also work with options such as synthetic turf or grass.
Safety Surfacing Services
Mulch and turf are only a few of the materials we use in our designs. We will make sure that whatever we use is of the best quality. Also, you can rest assured that each component is intended to perform a specific purpose.
In the case of the materials for safety surfacing, they are always durable and stunning. The surfaces are hygienic, long-lasting, and robust. Our mulch comes in various colors, while rubber offers the same. Meanwhile, synthetic grass and turf are made with top nylon and polyethylene.
Our playground surfacing options are designed to be long-lasting, low-maintenance, and cost-effective. You can have us install any of the following materials in your space:
Poured-In-Place Rubber
Our poured-in-place option is the most durable and reliable playground safety surfacing product. It has a two layers system that offers extra support and protection from external damage to the surface. It is also environmentally friendly and can be easily customized to meet the architecture, safety, and aesthetics requirements.
It is long-lasting and you won't have to worry about frequent repairs. That is if you have our Rubber Turf Safety Surfacing team working on the process. Our surfacing is flexible enough to be used in a variety of environments, such as playgrounds, entrance ways, fitness fields, and similar spaces. We will help you install it both indoors and outdoors as needed.
Bonded Rubber
It can be amazing if you need an affordable and durable option. Bonded rubber is a single-layer surface and it can be installed in only a few hours. You get amazing support and all the help from the required safety, thanks to the quality of the material. We will make sure it is also properly installed and durable for your space.
Because of its porous qualities and non-slip properties, this flooring is suitable for those searching for low-cost rubber playground surfaces or similar spaces. You can contact us right away and we will work around your project. You can ask for this or any other surface for your space.
Rubber Tiles
This safety surfacing option offers all the support you need indoors. Although it can also be used outdoors, it performs better where climate changes don't affect it. Our team can help you with proper installation in all spaces so you benefit from it regardless of where it is installed.
Synthetic Grass
Rubber Turf Safety Surfacing loves working with synthetic grass. It offers more than the natural option and it is low-maintenance. You don't need to spend a fortune and have more support and safety for specific areas. Although synthetic turf is meant for the main playground area, grass can help with great requirements for more spaces such as schools and other areas.
Synthetic Turf
Our company installs synthetic turf playground surfaces in several industrial and suburban playfields. We can also work with it regardless of your location.
The durable, fully enclosed leisure surface meets all CPSC requirements and is ADA/ABA compliant. You won't have to worry about maintenance but focus on enjoying it. To make it more convenient for dogs, we built our synthetic turf with a high-flow drainage system. As for the rest, you get more support for high-impact activities and high traffic.
Bonded Rubber Mulch
Bonded rubber mulch allows you to imitate the usual wood mulch appearance. That is without having to worry about the loose pieces. Our Rubber Turf Safety Surfacing team will help you have the most durable surface with this material.
We only use top-quality materials and our experts are more than ready for proper installation. Maintenance and repairs can also be provided.
EPDM Rubber
EPDM is the only moisture-resistant rubber available in our company. It is often used for weatherstripping and lightweight padding. EPDM weatherstrips are highly weather-resistant and impermeable fabrics. However, the key to having it for a long time lies in investing in the right quality on the installation.
Our team can help you with the entire process and ensure you have a clean result. We will be there to guarantee your safe and clean surface.
Contact us today for a free quote and have our team work on your project.
Below is our list of additional services:
We're a nationwide safety surfacing company. Click below to find our closest contractor near you
---
We at Rubber Turf Safety Surfacing offer the best safety surfacing services throughout the state of Florida. Below are the list of Florida cities we service:
---