Quality Safety Surfacing Services in Port St. Lucie, Florida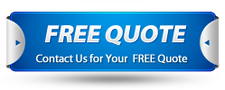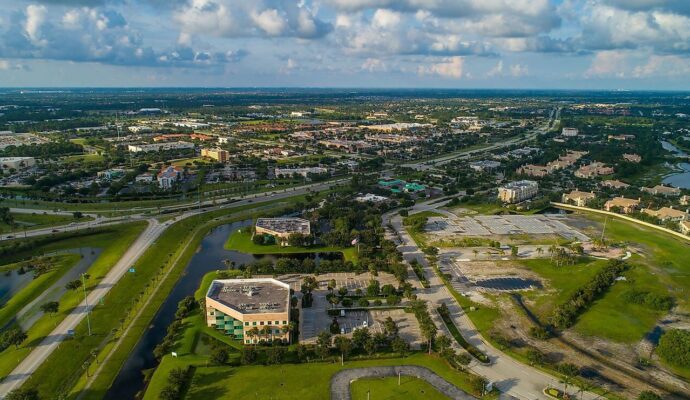 Safety surfacing services can be the best solution not only for playgrounds but also for commercial spaces. Our company, Rubber Turf Safety Surfacing, has supported businesses and organizations for the past two decades. We know what it takes to have a safety surface that will provide comfort and support. You won't have to worry about people getting injured during falls; all it takes is a call to our team.
We have built over a million square feet of outdoor spaces and surface protection during the time we have been in business. We also work with more than your usual spaces and make sure you have our support for every property and space. You can install rubber, synthetic grass, and more materials and surfaces in your space.
Call us now to speak with one of our team members and get a free quote for any of the following services:
Safety Surfacing Services
Rubber Turf Safety Surfacing is the right company for all your needs. You will get support selecting the surface, installation, and maintenance. If you decide to install the surface with us, some repairs can be provided. You can have a free quotation for clients that aren't part of our old list.
We will easily customize your surfacing by using a range of traditional options such as poured-in-place, synthetic turf, or even bonded rubber. Our safety surfacing meets or exceeds all of the applicable playground surfacing standards.
Poured-In-Place Rubber
Rubber pour-in-place is the option if you need extra protection for your main later. The first layer offers all the protection to achieve the safety you need. However, the second layer offers protection to the first layer. This enhances its durability and longevity.
The size, color, shape, and design of our rubber playground surface material can all be customized. We will help you choose an appropriate design, or you can have your brand's logo and colors in it.
Bonded Rubber
We will give your surface a classic, natural appearance. Our company uses high-quality and 100% recycled shredded rubber and offers a variety of color options to simulate shredded natural fiber. We use a one-layer approach that allows for simple graphic and color combinations. This allows you to build a one-of-a-kind surface while matching or exceeding industry safety standards.
Our bonded rubber is one of the top options in the market due to how it is a unitary surface. It is less expensive and still offers durability and support.
Rubber Tiles
For playgrounds, pool decks, and other safety surfaces, prefabricated rubber tiles can be the best option. They perform well for high-impact activities and bring all the aesthetic appeal you need.
We make sure to use top-quality materials so they can be used indoors and outdoors equally. We will help you choose the right design and work on the interlocking system based on the level of shock absorption needed.
Synthetic Grass
You will have everything you need for safe, environmentally efficient, low-maintenance landscaping around your whole home with only one phone call. We will help you install top-quality synthetic grass, so it lasts for over two decades. All this without the need for maintenance. Watering isn't needed, and you get to enjoy the support and landscaping designs.
Synthetic Turf
We are continuously upgrading our commercial playground setup. This includes using synthetic turf for sports fields, tracking fields, schools, and similar spaces. You only need to make sure you let us know the level of shock absorption, or we will determine this during our inspection.
Rubber Turf Safety Surfacing employs a unique mix of multi-colored blades that blend to look and sound like natural grass. Our company offers an unrivaled warranty that respects the high-quality playability and dependability that has propelled our synthetic turf products to the top of the market.
Bonded Rubber Mulch
Bonded rubber mulch allows you to imitate the appearance of wood mulch. Nevertheless, you don't need to worry about the loose pieces that tend to get into children's eyes. It will stick together, and we will ensure the user doesn't tear the surface apart.
Rubber-mulch pathways are available in various colors and sizes to fit every place. You can also have our team customize a design. Because of its long-term utility, low cost, and ease of installation, many customers like to buy bonded rubber mulch from us.
EPDM Rubber
Since it is highly resistant to moisture permeation, EPDM is a typical material used in commercial maritime environments. It can also be found in residential areas and properties in Port St. Lucie.
EPDM is a dense substance composed of tightly knit pockets of air that has a low absorption capacity of less than 5% because of its dense and tight-knit arrangement with air pockets and low absorption rate. EPDM is often used as water-resistant electrical insulation.
Rubberized EPDM can also be mounted at different depths to handle different Critical Fall Heights. If playground equipment is on the playing field, we choose rubberized EPDM to change the depth to meet the necessary CFH and keep the children safe.
You can have us help you with this entire process. Contact Rubber Turf Safety Surfacing today for more information, and we will give you a free estimate
Below is our list of additional services:
We're a nationwide safety surfacing company. Click below to find our closest contractor near you
---
We at Rubber Turf Safety Surfacing offer the best safety surfacing services throughout the state of Florida. Below are the list of Florida cities we service:
---