Quality Safety Surfacing Services in Naples, Florida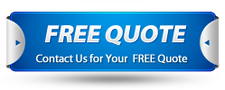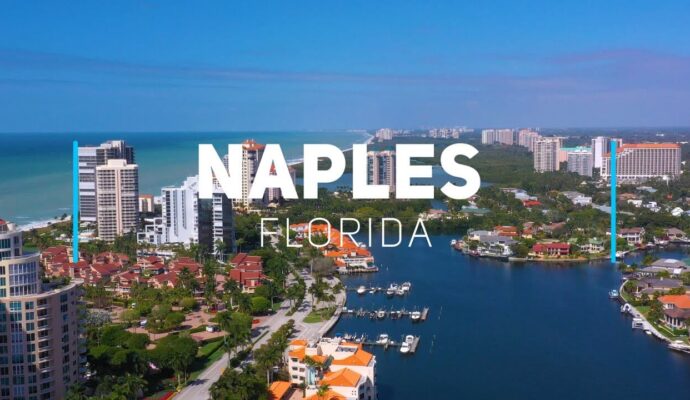 Safety surfacing services come with a lot of buts. First, you need to make sure you're choosing the right surface. Secondly, you have to find qualified professionals. Thirdly, you have to work around the specific material you choose. Finally, everything comes second, as safety comes first all the time. At Rubber Turf Safety Surfacing, we understand this quite well. We have served all of Naples and Florida for the past two decades. We work hard to ensure you don't struggle alone in this process. Allows us to be there and bring the safest material to your place.
For any of our surfaces, we only use recycled materials. This includes working with rubber but also other options like nylon and polyethylene. You can find a wide variety of surfaces in our company. Also, keep in mind we're there for any need you have. This includes installations, repairs, maintenance, and anything equally. As long as it is within the industry, we make it possible.
Our services include eight solutions you can rely on:
Safety Surfacing Services
You can design a beautiful space with our help. Although safety surfaces are meant for playgrounds the most, you can have them anywhere. We make sure of this thanks to our experienced professionals. They know how to work with any surface and ensure your indoors or outdoors are perfect and safe.
If you are looking for a variety of safety surfacing options, look no further than our company. We will be there to provide advice and recommendations. You will be able to pick the right surface thanks to our support.
Then, we will handle the installation and ensure the result is perfect. You can count on us for maintenance and repairs as well. As for the surfaces we work with, you have all the options below.
Poured-In-Place Rubber
One of the many reasons our poured-in-place playground safety surface is so popular is the ability to customize the design of the top wear layer. With this two-layered system, you get support and aesthetics. This is thanks to how it works:
The first layer provides safety and comfort features.

The second layer protects the first one from any external damage.
We highly recommend it if you need extra support and durability.
Bonded Rubber
The other big form of rubberized playground surfacing is bonded rubber. It can also be used in gardens, parks, or similar spaces.
What shines about this surface isn't only its durability and price. It is the most affordable option in the market, and you get amazing results thanks to it. All you have to do is work around the specific thickness. For it, our experts at Rubber Turf Safety Surfacing are waiting for you to contact them.
Rubber Tiles
Rubber tiles are stunning, but, indeed, they perform better indoors. This is due to the interlocking system that lasts a long time but cannot withstand weather conditions.
However, you can contact us if you're truly in love with the design and customization. Tiles are amazing for safety and support. We will ensure you get the best quality ones with some additions if you want to use them outdoors.
Trust us and we shall deliver.
Synthetic Grass
According to industry surveys, your area is the country's top buyer of synthetic turf, and the trend shows no signs of slowing down. This artificial option is low maintenance and provides better support than the real. You would be surprised at how much time and effort you save and how everyone stays safe thanks to it.
One of our high-quality synthetic grass systems is the best long-term landscaping investment a property owner can create. You can have it for different areas and spaces in Naples.
Synthetic Turf
Because of its ability to be installed on rooftops, over asphalt, concrete, and crushed stone for both indoor and outdoor applications, it is a favorite. Our synthetic turf has become a common surfacing solution for various applications in dense urban environments. In addition to rooftop gardens and lawns, landscape designers are integrating grass into a variety of walkways, courtyards, and other areas to integrate more green space into their designs.
Synthetic turf is a long-lasting, cost-effective investment across many public and private sports and training facilities. It is mostly used in high-impact activity areas and some high-volume ones. You can have it performing better due to how the blades are designed and the shock absorption it offers.
Bonded Rubber Mulch
Rubber mulch is non-toxic, making it ideal for use in areas with children and pets. According to a playground safety surfacing guideline published by the Consumer Product Safety Commission, rubber mulch is a suitable loose-fill surfacing medium for commercial playgrounds (CPSC).
Rubber mulch is perfect for imitating wood mulch but without loose pieces. Children will be comfortable and safe, and you get to enjoy the natural looks.
EPDM Rubber
EPDM is a highly moisture-resistant material that can be used in both fresh and saltwater applications. You can have our team work on the installation indoors and outdoors.
Although it is a bit more expensive than the rest, it pays off every penny. You can have it for over 20 years with little maintenance. Also, it is flexible and versatile, bringing a top surface to your place.
Below is our list of additional services:
We're a nationwide safety surfacing company. Click below to find our closest contractor near you
---
We at Rubber Turf Safety Surfacing offer the best safety surfacing services throughout the state of Florida. Below are the list of Florida cities we service:
---