Quality Safety Surfacing Services in North Port, Florida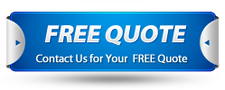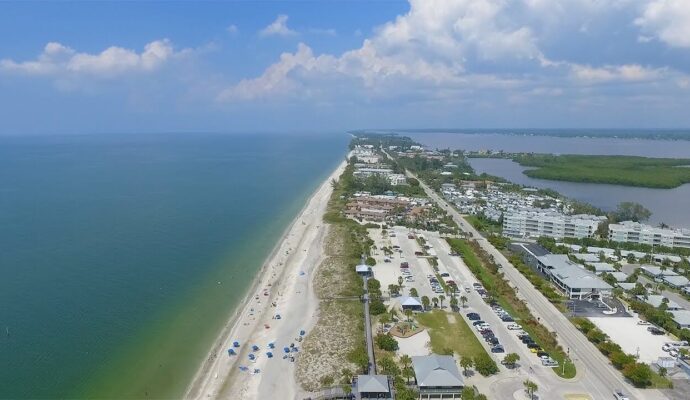 You want to reach out to Rubber Turf Safety Surfacing for all safety surfacing services. We have been working in the industry for over ten years, and we're ready to serve you. Our professionals have at least five years of working in the company. They are qualified to install, provide maintenance, or repair safety surfaces in North Port. With us, you won't have to worry about quality.
We understand that understanding how much we do for you can be exhausting. However, you only need to call us, and we will be there.
To keep it simple for now, safety surfacing is all about having a surface in your playground or other areas that provide support. If a child or person falls, the harm received from the accident will be minimized. This is how many children are saved while they play. Other people also love working on those surfaces to have stunning results and designs.
Our expert staff has years of experience and has been trained in the most up-to-date techniques. We combine them with the most up-to-date products available. Our team has decades of collective experience in the rubber installation industry. Thus, whenever you contact us, you can rest assured that any of our services is what you need:
Safety Surfacing Services
We use various project materials, including mulch, nylon, and polyethylene. And each part serves a particular purpose. They are eye-catching as well as long-lasting. The surfaces we offer are hygienic and durable.
Each of the options comes with a unique design and color variation. You can have them for affordable rates as well. This will ensure you and everyone are safe without spending a fortune.
All of our playground surfacings are designed to be durable, low-maintenance, and affordable. In North Port, our professional installers have completed many projects. You can rely on us for all your needs. We accommodate them and make sure you're comfortable and safe.
Poured-In-Place Rubber
We only use high-quality materials. This includes the rubber we use for most of our surfaces. To make our two-layer poured-in-place playground surfacing, you need it after all. Our non-toxic, the environmentally friendly poured-in-place surface can be easily modified to meet your request.
We will work hard to provide the perfect two layers. The first will bring all the safety you need. The second will bring protection to the first, so it lasts longer. Our surfacing is adaptable enough to be used in many spaces. This means you don't have to use it only on playgrounds or similar areas.
Bonded Rubber
Bonded rubber is stunning and durable. The best part is its price whatsoever. It is the most affordable option in our catalog and you get quite the experience.
You won't be sacrificing safety or shock absorption. You only need to worry about it being everything you need. This will depend on your requirements and what must be done in your place.
Rubber Tiles
Some people call these "pour-in-place rubber pads." In any case, this is because they are just as durable and stunning. However, this is usually if they're installed indoors.
Rubber tile flooring is a long-lasting, clean, and solid flooring choice. Nevertheless, it can perform poorly outdoors due to the different weather conditions. This is why you need to contact us. We know what it takes to ensure the tiles perform well outdoors. Rubber Turf Safety Surfacing is everything you need to guarantee yourself a clean and durable surface.
Synthetic Grass
We have everything you need for stunning synthetic grass. This will be the perfect addition so you don't spend so much money on maintenance or anything of the sort. We will work around the different types and ensure it offers enough support.
Our company uses a remarkable new synthetic fiber that is made using a cutting-edge polymer approach and lifts the artificial grass bar to new heights. Our expert team oversees everything from surface design to edge-to-edge quality creation, ensuring that people's yards, parks, putting greens, sporting fields, and rooftop terraces remain stunning year after year.
Synthetic Turf
Synthetic turf is different from grass. It offers more shock absorption and looks just as green but with small variations. Regardless, you can get an amazing surface with the designs and options.
Our team works with the top-quality synthetic turf brands in the state. You can bet that this and our services are the best for your space.
Bonded Rubber Mulch
Rubber Turf Safety Surfacing loves working with your bonded rubber mulch. It is stunning and offers great support. You also experience a durable and long-lasting surface that looks like wood mulch.
All you have to do is contact our team and we will be there. We want to ensure you have the safest and most stunning surface in your playground or anywhere else.
EPDM Rubber
EPDM is the only moisture-resistant rubber on the market. It's often used for weatherstripping and light padding. EPDM weatherstrips are impermeable and highly weather-resistant fabrics commonly used on home and car windows and doors. EPDM can have long-term applications due to its resistance to harsh environmental conditions and causes.
EPDM wet pour rubber is a spongy flooring used for play surfaces in schools and nurseries. The wet pour flooring's impact-absorbing properties make it safe for young children who can fall over when using the play facility.
Below is our list of additional services:
We're a nationwide safety surfacing company. Click below to find our closest contractor near you
---
We at Rubber Turf Safety Surfacing offer the best safety surfacing services throughout the state of Florida. Below are the list of Florida cities we service:
---