Quality Safety Surfacing Services in Miami Beach, Florida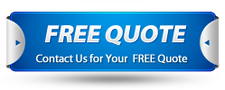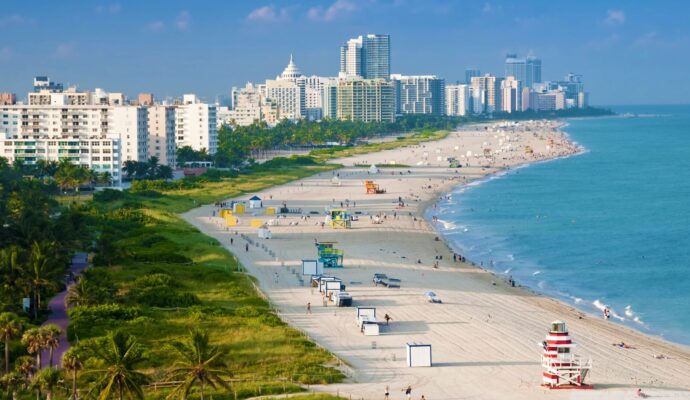 Rubber Turf Safety Surfacing is the company you want to employ for safety surfacing services. We know what it takes to have a safe playground. Also, to have all the spaces and areas in your properties comfortable. We aim to install the best safety surfaces, so no one gets hurt. For this, we use top-quality materials and equipment along with qualified experts. There's nothing we cannot do for you in this industry.
Contact us today to discuss your safety surfacing needs with one of our accredited surfacing experts. They will take care of the selection, advice, and planning. Then, you can choose the perfect surface for your space.
This includes working on the design and safety of the floor, so rest assured we will be there for you.
Safety Surfacing Services
Rubber Turf Safety Surfacing is the leading manufacturer and installer of environmentally friendly playgrounds and other spaces in the country. Our goal is to provide you with the highest quality surfaces, and we employ the best materials. Rubber, nylon, polyethylene, and all the ones needed. Each is made of the best components, allowing us to ensure top-quality results.
We can easily customize surfacing to meet any key aspect, design, or aesthetic requirements you have. You are guaranteed to have a surface that looks stunning and is safe at the same time.
Poured-In-Place Rubber
Poured-in-place rubber offers a durable and stunning surface. The key is working around the best materials and what can be done. You can have our team bring all the designs and options your way. Then, we will work around your needs and how thick the layer must be for your space. Rubber playground surfacing poured in place is the most permanent and durable surface choice. However, it needs to be done right. This is why we encourage you to contact us.
Our pour-in-place (PIP) approach assists customers in designing a recreational flooring surface that is comfortable and almost unlimited in terms of design choices. We will be there to work on all the requests and planning phases.
Bonded Rubber
We can provide you with this affordable and long-lasting surface. It is a single layer option that can be installed in a few hours and for low rates. You get everything you need for fewer expenses.
Our bonded rubber surfacing provides a healthy space for playground users and everyone in the space where it will be installed. Commercial playground equipment must be designed under the Critical Fall Height specifications of 100% recycled bonded rubber flooring. We comply with all regulations, including the ADA ones that place certain requirements.
Rubber Tiles
You can have these stunning tiles in any space you want. Our Rubber Turf Safety Surfacing team ensures you get the best quality of them. In this way, you can use them indoors and outdoors without worries. We will make sure everything is done right and without any issues. You can always contact us and ask for the service. We will customize the tiles and help you in every step.
Synthetic Grass
We highly support the use of synthetic grass. This is because of its durability, longevity, and how much support it offers. We also make sure to use top-quality materials. This means your synthetic grass can last for over two decades thanks to our brand. Also, thanks to how our team handles the entire installation.
We want to make sure you know this is mainly for landscaping and decorative purposes. However, it also offers support and safety for certain spaces.
Synthetic Turf
Rubber Turf Safety Surfacing uses a one-of-a-kind combination of multi-colored blades that blend to look like actual grass. This is mostly for our synthetic turf and offers better support for high-impact activities.
Our company provides an unrivaled guarantee that honors the high-quality playability and dependability that have driven our synthetic turf products to the market's peak. We will ensure you're satisfied in every aspect and get the perfect installation.
We highly recommend its use in every space with a high traffic volume. Sports fields, tracking fields, and even playgrounds are a few to mention.
Bonded Rubber Mulch
This surface is easier to work with than you think. Bonded surfaces do not need to be laid up to an edge. Instead, the edges are graded down to give the surface a more natural appearance. Our bonded rubber mulch has the appearance of loose bark and the practicality of in-situ resin-bound surfacing, giving it a more natural rustic finish.
We can customize the earthy colors and work on the specific installation. It is a good option if you want to imitate wood mulch with it. You will also get all the extra support and comfort required.
EPDM Rubber
EPDM is flexible and durable. You can have an amazing surface that will cost a bit more but last longer. We highly recommend it for any space. It is versatile and you can get different looks and designs from it.
Allow our team to handle the installation and you will never be disappointed. Contact us today for a free quote and we shall be there for any need.
Below is our list of additional services:
We're a nationwide safety surfacing company. Click below to find our closest contractor near you
---
We at Rubber Turf Safety Surfacing offer the best safety surfacing services throughout the state of Florida. Below are the list of Florida cities we service:
---