Quality Safety Surfacing Services in Coral Springs, Florida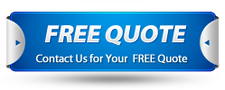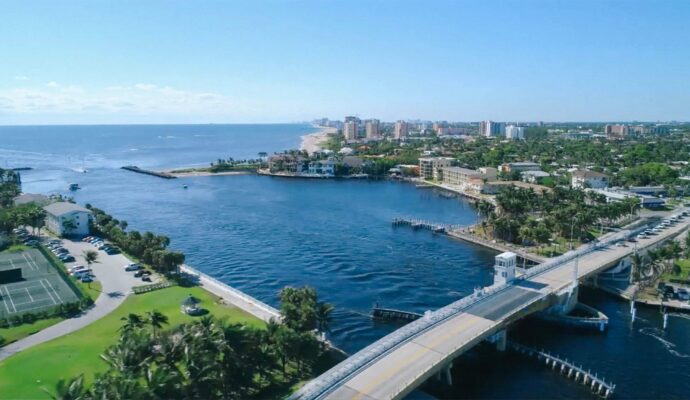 If you have some surfacing projects in mind, rubber Turf Safety Surfacing is the company you want to go to. Our team is qualified to work with top-quality materials and provide the best installation. We have been working in this industry for over ten years. You can rest assured we know what we are doing and how to ensure the best results. To have access to our services, just email or call our team.
Rubber Turf Safety Surfacing is the company you can trust to make your spaces safer and more comfortable. We will use the top quality materials and guarantee clean surfaces for all your spaces. Although we mainly work with playgrounds, we can install anything in other areas. These include schools, offices, gardens, and more.
When hiring us, ensure you have all the information about your space. If not, our estimate is free and comes with an assessment. We would love to help you with all your needs and get you the safest surface.
Safety Surfacing Services
Our assistance covers every step of the process. This includes all the advice and recommendations you need. Next, we will handle the installation. In case what you need is maintenance and repairs, we can also help.
Just make sure to let us know how we can help. We will then accommodate your needs and provide the best service and support.
Poured-In-Place Rubber
Poured-in-place rubber is one of the main surfaces we install. The surface consists of two layers, a bottom one, and a top layer. This playground flooring is made of tiny rubber granules that have been adhered together. It is log-lasting and can last for decades when properly installed.
Our poured-in-place rubber playground surfacing is designed to last and requires little upkeep. Besides, Rubber Turf Safety Surfacing will be here to handle every step. We will make sure the first layer offers all the protection. The second one will protect the surface from external damage ad have the design you want.
Bonded Rubber
Except for those who prefer the clean and formal tile look, you can have a bonded rubber surface. It is a unitary surface that promises durability and affordability. You don't have to spend a fortune on it. It is UV-resistant, and you get incredible support with the right options. All you have to care about is the quality of the product, and we handle this for you.
Rubber Tiles
Prefabricated rubber playground tiles are amazing for most indoor spaces. For outdoor ones, questionable. You must ensure the space is properly installed, or you will have a poor surface. This is why we highly recommend relying on us for this service. Our team knows how to make rubber tiles last indoors and outdoors. We will also bring the perfect style and design for you.
Straight-edged rubber tiles have a consistent rubber board and are very simple to mount. You will have a surface in a matter of hours or a few days. They are made of interlocking rubber and are available in various solid colors. Everything can be customized according to the thickness and high impact in the space.
Synthetic Grass
Synthetic grass is mostly used for landscaping and outdoor areas like gardens and parks. This is because it has amazing support, but mostly for specific areas. The quality we use for the materials is the best in the market. However, we do recommend focusing on the right option for each space.
Synthetic grass is a great option to remove all the need for maintenance. Also, make sure you have an eco-friendly surface in place. All you have to do is work around your needs and our team. We will find the top-quality grass for you. We will ensure the installation is clean and all done, so you don't have to worry about anything. With us, you are guaranteed to have a top-notch results for decades.
Synthetic Turf
Synthetic turf is always beneficial for your sports fields and high-impact areas. This is why it is often used for them over synthetic grass since the latter is less supportive. The shock absorption properties of turf are also amazing, and you get to experience all the comfort. Installing synthetic turf is quite a challenge depending on the surface. However, we keep it simple for you and ensure the best result.
Bonded Rubber Mulch
You get to experience the wood mulch look but without the loose pieces. Wood is often an issue since it can get into people's eyes with time. This is due to how the surface deteriorates and how you work around this process. However, boded rubber mulch solves this issue.
We also make sure to only use top-quality materials. Our Rubber Turf Safety Surfacing team can install the surface in hours or just two days. Everything depends on the specific needs you have. We want you to know that everything can be done with us in no time.
EPDM Rubber
We truly love EPDM rubber for two main reasons: affordable and durable. Although it continues to b a bit more expensive than the other options, you get more in the long term. You will have a surface that lasts for over two decades with little to no maintenance.
We want you to have our help and support. Rest assured we will be there for you for any service in Coral Springs.
Below is our list of additional services:
We're a nationwide safety surfacing company. Click below to find our closest contractor near you
---
We at Rubber Turf Safety Surfacing offer the best safety surfacing services throughout the state of Florida. Below are the list of Florida cities we service:
---