Quality Safety Surfacing Services in Port Charlotte, Florida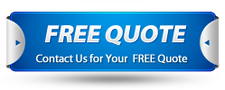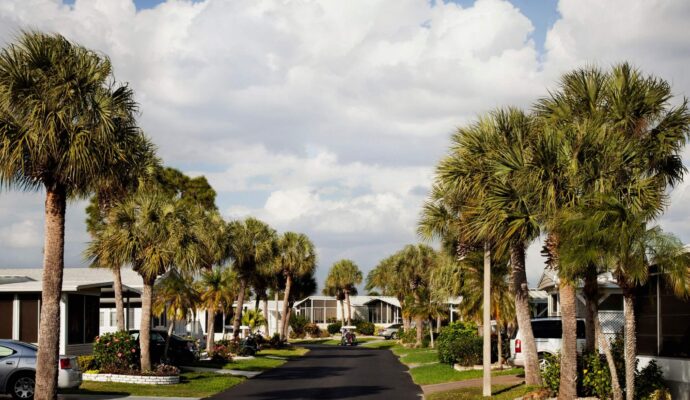 An eco-friendly surface is crucial. Imagine having one that is green and provides great safety and support. This is possible with the safety surfacing services we offer at Rubber Turf Safety Surfacing. Our team is qualified to help you with all your safety surface needs and work around the best installation. We also provide advice and support as needed. This means we can help you decide what's best and ensure you get perfect assistance. This latter one will include maintenance and repairs when needed.
If you focus on getting green materials, you can profit directly from recycled goods because they are less expensive than non-recycled products. This has long been a defining feature of our business and has served us well.
It is something we're proud of due to how we can help the planet. And you at the same time, of course. We can provide you with top-quality materials that are affordable. This is all thanks to our work with rubber, synthetic grass, turf, and more.
You can contact our company for any of the services offered below:
Safety Surfacing Services
With our team's support, you can simultaneously have a stunning and safe surface. We will work with the top-quality materials in the market and ensure the design is accurate. This will bring you all the benefits of having a safety surface installed.
Look no further than our company if you're looking for a range of safety surfacing options. The rubber surfacing is one of our low-cost fill options. Our fill options, rubber mulch surfacing, and rubber safety tiles come in various color combinations.
Give us a call today to see some of the surfaces we've designed. We have factory-trained and accredited facilities at  Rubber Turf Safety Surfacing. We're not scared of any projects and will always do our best to accommodate your needs.
Poured-In-Place Rubber
Our ability to customize the nature of the top wear sheet is one of the many reasons our poured-in-place is the top option. Since this surface works with two layers, you usually get more opportunities. You can have a lot of shapes, hills, and mounds that complement the overall design.
We work hard to only bring the best options. This includes working with top-quality materials while also providing everything around installations. We will make sure you're all covered and quite satisfied.
The first layer for the safety and protection features will be handled carefully. The next one will bring all the aesthetics and quality protection for the first. Make sure you contact us to have access to every detail of it.
Bonded Rubber
Bonded rubber is a major option in Port Charlotte. This is mostly because of the price. It can be installed for quite a low rate, and you also get all the shock absorption needed. In this case, cheaper doesn't mean worse. Thus, you can trust this unitary surface.
This type of surface is much less expensive than installing full wet pour EPDM rubber on the playground equipment, and it also prevents children from slipping and hurting themselves. Send us an email if you'd like to learn more about outdoor surfacing. Or if you would like our team to work with this surface for you. We will make sure to bring you the estimate and support you.
Rubber Tiles
Rubber tiles are stunning, durable, and offer great designs. The only con of choosing them is probably the durability. That is if they are installed outdoors.
The interlocking system of rubber tiles doesn't usually perform well outdoors. However, you can have our team work on it. This will guarantee you have an aesthetic design without sacrificing safety.
Synthetic Grass
Rubber Turf Safety Surfacing is the city's best option for synthetic grass. We only use brands and products that are made of nylon and polyethylene. These are the best materials for both synthetic grass and turf. This is why you can bet we will already deliver top-quality results thanks to what we like to use. Our team's support and experience complement this.
Artificial grass is a common surfacing choice for pets and green areas in courtyards, rooftop gardens, and other small spaces. It's a great alternative to real grass because of its low maintenance, attractive appearance, and results.
Synthetic Turf
Synthetic turf is a long-term, cost-effective investment for high-impact activity spaces. You get lots of support and shock absorption. All this without having to worry about the surface's quality or appearance.
You'll almost always devise a way to encourage someone to play your favorite sport on our synthetic turf without putting anyone at risk. It's ideal for a wide range of outdoor activities. You can also have this surface to achieve much less maintenance and save time and money.
Bonded Rubber Mulch
Bonded rubber mulch is unique in design, style, and quality. It can offer quite a thick surface for all types of activities. You can also imitate wood mulch without having to deal with loose pieces.
It is a good option to keep your shock absorption and safety standards. Thus, don't hesitate to work on it and have oat Rubber Turf Safety Surfaciteam ng install it for you.
EPDM Rubber
EPDM is a water-resistant substrate that can be used in both fresh and saltwater environments. We love using it for its versatility and flexibility. It can last for decades, and you won't have to worry about details or colors. The EPDM rubber playground's top-wearing course layer comprises a 1- 4mm EPDM rubber crumb combined with a polyurethane resin on top of the base shock pad plate.
EPDM rubberized crumbs in red, green, blue, purple, and pink are only a few available colors. Since colored EPDM is the most expensive option on our list, we know you have to consider it. However, it is still affordable and worth every penny.
Below is our list of additional services:
We're a nationwide safety surfacing company. Click below to find our closest contractor near you
---
We at Rubber Turf Safety Surfacing offer the best safety surfacing services throughout the state of Florida. Below are the list of Florida cities we service:
---