Quality Safety Surfacing Services in Pensacola, Florida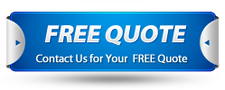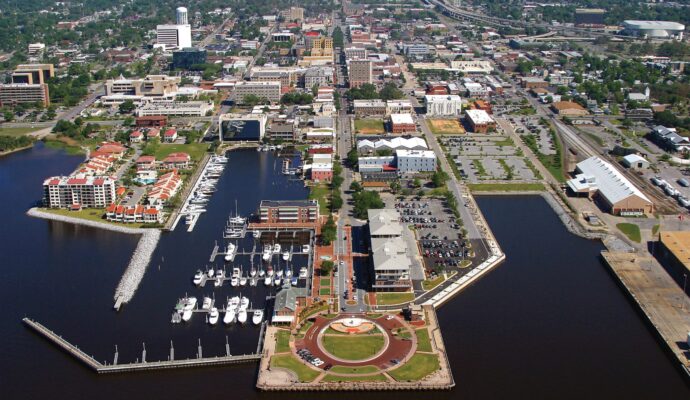 We want all surfaces to be green. This is why we use top-quality materials for safety surfacing services. Rubber Turf Safety Surfacing is the company you need for all your projects. We will handle installation, maintenance, and more. This will allow you to have the best support and assistance. We will work to only deliver the best.
In all of this, there are lots of benefits. First, consumers profit directly from recycled products because they are less expensive than non-recycled products. This has long been a defining feature of our business and has served us well.
It is something to be proud of as we simultaneously help you and the planet. Customers prefer products made from recycled materials as well. Such as our interlocking rubber floor tiles, since they provide excellent protection and longevity at a low price.
Safety Surfacing Services in the City
With the support of our team, you can have a stunning surface with amazing durability and comfort. Using safety surfacing to keep the playground secure is what you should always aim for. We are fully licensed and insured, and our products have been approved and checked for playground use. Also, for other spaces.
Look no further than us at Rubber Turf Safety Surfacing if you are looking for a range of safety surfacing options. The rubber surfacing is one of our low-cost fill solutions and we highly recommend its use.
Our fill options, rubber mulch surfacing, and rubber safety tiles come in various color combinations, and they can perform well indoors and outdoors. To see some of the protected surfaces we have designed, give us a call today.
You can use our company's certified safety surfacing products to protect your playground. We care about you and how we help you with everything.
Poured-In-Place Rubber
We know how to work with every type of rubber. Also, our skill to customize the nature of the top wear sheet is one of the many reasons why we recommend this surface. You can build your playground floor using the wide range of colors available.
Our poured-in-place playground floor can also be customized with all types of designs, and we ensure a top-quality result.
Each rubber flooring alternative is vulnerable to damage from actual objects or environmental factors, including moisture and direct sunlight. However, the second layer of the option will protect it from external damage.
Bonded Rubber
Bonded rubber is the top solution you need. This is a rubberized playground surfacing we love. This safety surface is ideal for those who have a wet grass play area or space, especially during the rainy season since it is available all year and has a much cleaner look than grass floors.
Rubber Tiles
Rubber tiles are amazing for indoor space. They are highly adaptable and can be used for a variety of purposes as well.
However, you must know that rubber tile floors are constructed of long-lasting materials with an elastomeric finish. The problem with them is that most places outdoors will make them last less time.
Commercial gyms and indoor workout spaces are the ones that benefit from them the most. However, our team knows how to work with different options. We can install them outdoors and still guarantee the same durability.
Synthetic Grass
Rubber Turf Safety Surfacing is the company you want to use for synthetic grass. We only have the top-quality options and the cleanest nylon used. The trend shows no signs of slowing when using this surface. Advantages such as all-weather proof, lower long-term costs, and greater public access have been cited by many for this surface. Residents in your state have often lauded artificial grass for its environment and for the durability it offers.
Artificial grass is a common surfacing choice for landscaping and general green areas. We highly recommend it to also reduce maintenance costs.
Synthetic Turf
Synthetic turf is a long-term, cost-effective investment, just like synthetic grass. This is for a variety of public and private sports and training facilities. Playgrounds, football fields, and similar high-traffic places benefit from it.
Bonded Rubber Mulch
Rubber mulch is a non-toxic option that helps you imitate wood mulch. It is perfect for making it suitable for use in areas where children and pets are present. Rubber mulch is a suitable loose-fill surfacing medium and can be used in commercial spaces.
It is also an option to consider if you are worried about prices. That is why having a low-cost alternative for schools and communities to purchase bonded rubber mulch is vital for our company. We want you to have good rates.
EPDM Rubber
EPDM is a water-resistant option that we love using. It can be used in both fresh and saltwater environments. When exposed to moisture, it resists permeation and degradation. EPDM is durable, but the installation plays a crucial role.
The EPDM rubber playground's top-wearing course layer comprises a 1- 4mm EPDM rubber crumb combined with a polyurethane resin that lies on top of the base shock pad plate. We make sure to use the top quality materials so this option is guaranteed and properly worked on.
Contact us at Rubber Turf Safety Surfacing for a free quote on this and the rest of our services.
Below is our list of additional services:
We're a nationwide safety surfacing company. Click below to find our closest contractor near you
---
We at Rubber Turf Safety Surfacing offer the best safety surfacing services throughout the state of Florida. Below are the list of Florida cities we service:
---