Quality Safety Surfacing Services in Sanford, Florida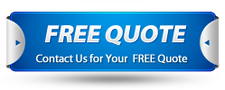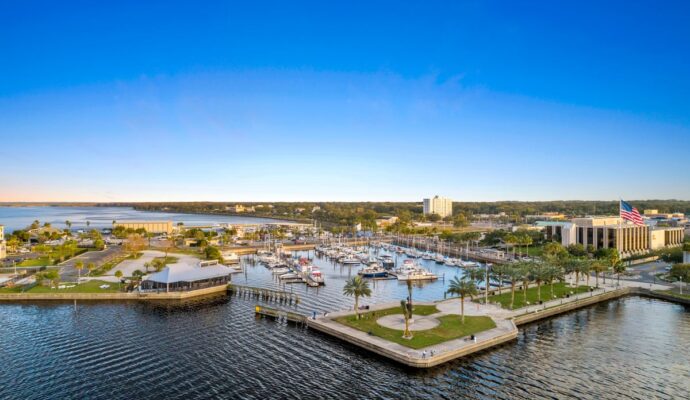 Safety surfacing installers in Sanford aren't rare. Instead, you should be able to find most of them in your area, and the question is, who will deliver the services you need? This is a tough task if you want a unique and durable surface. A safe one above everything else. Fortunately, our Rubber Turf Safety Surfacing team can help you if you're in the area.
Our company has over 20 years in the industry. We know how to install a wide variety of surfaces for your spaces. This includes bonded rubber, rubber tiles, synthetic grass, and more. We want to ensure you're all comfortable and ready to enjoy your space.
Safety surfaces are mainly for playgrounds. However, they have been used in more spaces. This is because you want the space safe for children and different users. This is why you can find many parks and other areas with the best surfaces.
Our team works hard to ensure you can join this group without problems. For it, we have a wide variety of services. Our experts know how to handle every step and ensure you have aesthetics and safety equally.
Safety Surfacing Services
When choosing the right playground surfacing, you want to take your time with the task. Otherwise, you will have a surface that is unsafe and cannot be properly customized. This is why you need to work around the different options and with our team. We will help you choose the most suitable surface and install it properly.
Our talented team is ready to take on any obstacle. You can have our work in installations, maintenance, and repairs. Anything you need, and we shall work with you to make it possible.
Poured-In-Place Rubber
The poured-in-place rubber surfacing is flexible and can be used for more than playgrounds. Our products have been used in various settings, including parks, hospitals, daycare centers, and other locations where a high-quality, poured rubber safety barrier is needed.
We can create intricate and visually pleasing designs due to our pour-in-place installation and various colors. As a result, every space with it will be safe and stunning. This will ensure you get all the experience.  
Bonded Rubber
Our bonded rubber is a single-layer system that works well in all places. It is specially installed around pools and wet areas due to its porosity. You can also have this surface for a very low price, allowing you to spend less and still get more. We will ensure you get the most durable bonded rubber if you choose our company.
Inlaid graphic designs cannot be created because the rubber surface is similar to our loose-fill rubber. However, the shapes and colors won't disappoint. Certain colors have the appearance of wood fiber or natural fabrics. But since the materials are blended, they do not require the same care and maintenance. Strong winds cannot blow it over or force it down.
Rubber Tiles
They are a sustainable and eco-friendly alternative to wood and playground rubber mulch and are easy to install and maintain. Rubber tiles can be used both indoors and outdoors. However, they tend to perform better in indoor spaces. This is because weather conditions do not damage the interlocking system.
We use top-quality rubber and tiles to ensure everything is of the best quality. Thus, you don't have to worry about a single detail. All you have to do is work with our company and get the stunning design + the support you need.
Synthetic Grass
Synthetic grass is an excellent addition to every backyard or playground. It is, however, mostly used for landscaping purposes. Although it offers some shock absorption, it isn't the best for all spaces.
You have to invest a lot of time in maintenance if you use it for the wrong purposes. However, with our team, you get to know when you should or shouldn't install.  We can tell you that the synthetic version is way better than even the natural one.
Synthetic Turf
Our synthetic turf is exactly what you want: a surface for high-impact areas and activities. This surface offers more support and performance. This is due to the layer's design and how it is installed. We only use top-quality synthetic turf. This means you also get extra from our qualified team and us.
Bonded Rubber Mulch
Our one-step bonded rubber mulch surfacing is affordable, safe, and long-lasting for any playground or park area. You cannot go wrong with it if you truly want a natural and durable surface.
It offers great shock absorption for high-impact activities. Although it is mostly installed outdoors, we can bring a design that goes well with your indoors. Make sure to contact us, and we will take care of everything.
EPDM Rubber
Our EPDM rubber surface is the favorite in Sanford. This is due to the quality of the material and how it works for every space.
We use the best equipment for its installation. This allows you to have the best space for the best people. Contact us today if you want to know more about it.
For any other service, you can also contact us at Rubber Turf Safety Surfacing. All our estimates are free and detailed, so you know what you're getting before hiring us.
Below is our list of additional services:
We're a nationwide safety surfacing company. Click below to find our closest contractor near you
---
We at Rubber Turf Safety Surfacing offer the best safety surfacing services throughout the state of Florida. Below are the list of Florida cities we service:
---