Quality Safety Surfacing Services in Leesburg, Florida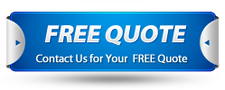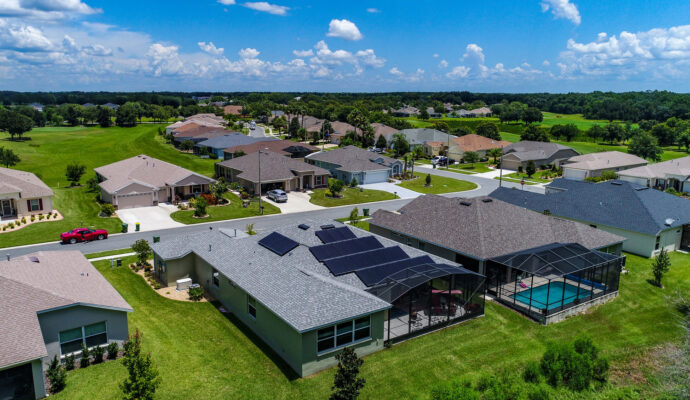 Safety surfacing services in Leesburg are easy to find. What isn't easy is the part of finding qualified people for the right installation. Most companies worry about bringing in new clients but not improving their services. We want to make sure you have what you deserve and pay for. Especially when it is something like safety surfacing. Rubber Turf Safety Surfacing is here to provide you with all the support needed. We provide installation, repair, and maintenance services. Make sure to contact us and get to know more about our company.
Our technical team has years of experience and has been trained in the most cutting-edge techniques. Thanks to this, we're able to guarantee the best. They also combine these skills with the best products on the market. Our team's collective expertise in the rubber installation industry spans decades.
Therefore, you can rest assured that the result will be up to the standards. All you have to do is let us work on the process. You can request any of the services below for this:
Safety Surfacing Services
For all our services, we focus on providing variety. This is why we use various materials, including mulch and turf. Each of them serves a particular purpose. Both are visually pleasing and last a long time. The surfaces are sanitary and durable as well. Our mulch comes in various colors, giving each play area an organic and natural look. And our turf is ideal for high-traffic areas and playgrounds.
Our playground surfacings are designed to be long-lasting, low-maintenance, and cost-effective. Our qualified professionals ensure this by providing advice and all the post-services. Of course, after the installation or depending on what you need.
Poured-In-Place Rubber
Our poured-in-place safety surface is durable and stunning. You can have a safety surface that will perform well for over two decades. This is also thanks to how our team will handle the installation.
Our two-layer poured-in-place playground protective surface is made from high-quality raw materials. It is also non-toxic and environmentally friendly, allowing it to be easily modified and customized.
Rubber flooring is a durable choice that protects against various environmental and physical threats. Our company specializes in rubber surfaces, and we hope to offer them and other high-quality rubber flooring options.
Bonded Rubber
This is a unitary surface you can get at very affordable rates. It also provides great support and allows you to work on different activities. You won't have to worry about quality despite being different from the previous one.
This flooring is ideal for those looking for a low-cost rubber safety surface that emphasizes children's safety. Please contact us if you want this slip-resistant safety surface installed at your school, nursery, or kindergarten.
We have a variety of projects available, and our staff will be happy to provide you with something affordable for you. You can also have it installed in more areas.
Rubber Tiles
These surfaces are a favorite for indoor spaces. Why? Because they bring in an elegant look. Also, the interlocking system works better when it is exposed to weather conditions. Our team can bring all the designs you want for it.
Rubber tile flooring is a solid, long-lasting, and easy-to-clean flooring choice for gyms. We will make sure to add some extra materials to ensure it is performing well, even outdoors.
Synthetic Grass
We have everything you need for stunning, low-maintenance landscaping that lasts for decades with the right synthetic grass. This surface will ensure you're all covered in quality spaces and support.
We use a proprietary installation method that involves layering and mixing in-fill for proper drainage also that it is installed in the proper direction.
Our company employs a remarkable new synthetic fiber that is produced using a patented polymer process and raises the bar for artificial grass. We only work with nylon and polyethylene, as well. This allows us to bring the top-quality surface to you.
Synthetic Turf
Our company has worked with synthetic turf playground surfaces for decades. We also know how to install them in more spaces like track fields and random areas.
The sturdy, fully enclosed recreational surface complies with all CPSC specifications and is ADA/ABA compliant. It is compliant with all regulations and you get amazing support. All this without having to worry about maintenance.
Bonded Rubber Mulch
Bonded rubber mulch is a top surface we personally like. It is durable, stunning, and easily installed. We have bonded rubber mulch protection surfacing repairs to keep your field running smoothly. So you can rely on us for either maintenance or installations equally.
EPDM Rubber
This surface is durable, long -lasting and offers great results. You get a flexible option for a bit more than the previous options, but it can last for three decades easily.
Contact Rubber Turf Safety Surfacing for your needs and we shall comply with your request.
Below is our list of additional services:
We're a nationwide safety surfacing company. Click below to find our closest contractor near you
---
We at Rubber Turf Safety Surfacing offer the best safety surfacing services throughout the state of Florida. Below are the list of Florida cities we service:
---