Quality Safety Surfacing Services in Tallahassee, Florida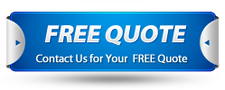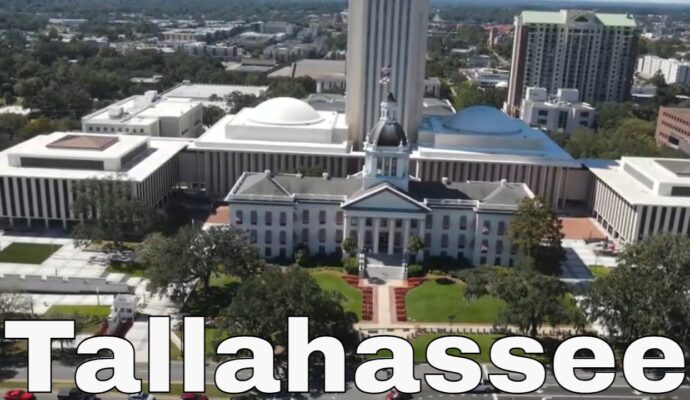 You always want to make sure that your space is safe. This applies to either the usual playground with kids or the space in an office. For this, you can have different types of surfaces and materials installed. Rubber Turf Safety Surfacing is here to provide you with support for this. Our company is the best in Tallahassee for all safety surfacing services. We know what it takes and how it should be done. Thus, you can have the best surfaces with our support.
Since our establishment, we have built over a million square feet of outdoor spaces and covered surfaces. From basic installation to more complicated designs, we have got you covered. Designers must also be aware of the administrative requirements of the local legislative authorities.
Contact our team for all the different services or needs you have. We will be there to provide you with an estimate around your surface. This will be focused on the size of the spaces, the surface, and more factors.
We recommend some options if you aren't sure what surface would be better.
Safety Surfacing Services
Rubber Turf Safety Surfacing is the company people choose for all installations, repairs, and maintenance. We know what it takes to have a durable and safe surface. Thus, you want to make sure to work with professionals like us.
Using various popular options, such as poured-in-place, synthetic turf, or bonded rubber, We can easily customize our surfacing to meet any protection, design, or aesthetic requirements.
Each of our options complies with ADA standards and all the regulations. Our company was established to provide the highest quality surfacing, so you don't have to worry about a single aspect. We will ensure you have everything installed, maintained, or repaired.
Poured-In-Place Rubber
This is a double layer surface favorite among our clients. It consists of the bottom layer for all the safety and support. And the top layer protects the previous one from any damage.
It needs to be properly installed in order to have the right surface. Otherwise, you will have a defective surface with a lot of problems. We will be there to ensure that each layer of the PIP rubber works well. You can bet we will work with the top quality materials and the best equipment.
Bonded Rubber
We will give your surface a timeless, natural appearance. Our company uses high-quality, 100% recycled shredded rubber. Our team also offers a variety of paint options that look like shredded natural fiber. Not entirely, but you get to imitate a more natural look.
Bonded rubber is when we use a one-layer system that allows for simple graphic and color variations. The surface is much cheaper and also easy to install due to the system it comes with. The single-layer surface will be safe for all children, adults, or wherever it is installed. We will make sure of this, so you get the best results for your space.
Rubber Tiles
Rubber tiles can be amazing for playgrounds, pool decks, and other safety surfaces. However, they usually perform better indoors due to how the system works. Our team can help you with the installation regardless of where it is needed.
We use extremely durable rubber mat tiles. Rubber protective tiles come in a variety of colors and patterns. This allows you to be creative with your design, making them suitable for a recreational, playground, and safety surface.
We ensure the installation is perfect, so you get a good result. The final rubber tile surface you get will have the design you want and safe support.
Synthetic Grass
Synthetic grass works amazingly. This is thanks to how the blades of the grass are designed and the comfort they offer. However, this option is mostly used for landscaping reasons. You can get different results if you aim for synthetic turf in some spaces.
Thus, consider artificial grass for gardens, places with less traffic, or high-impact activities. Also, the quality of the grass we use is top-notch in the market. You won't have to worry about the duration and longevity.
Synthetic Turf
Rubber Turf Safety Surfacing helps you install this synthetic turf in athletic fields or similar spaces. It will provide you with great support and all the different options for playgrounds and heavy-traffic areas.
It is more durable for high-impact activities due to the design of the shorter blades. However, the materials used for it are the same as synthetic grass: nylon and polyethylene.
Bonded Rubber Mulch
You can have our team install this entire material to imitate wood mulch. That is without worrying about loose pieces or anything of the sort.
Bonded rubber mulch is a favorite due to its design and extra support in playgrounds and parks. You can get an amazing natural, earthy color while having all the support and comfort.
You can bet our Rubber Turf Safety Surfacing team will use the best quality materials and work for the best surface. You won't have to worry about a single detail and all the durability. We ensure you get the top result for everything with this material.
EPDM Rubber
EPDM is our most flexible and versatile surface. You can get the most out of the material. You will have our team install a long-lasting and durable surface.
EPDM rubber is water resistant and it works well in any space. You will have Rubber Turf Safety Surfacing working with top materials as well. This is how you will get the best surface for the playground to keep children safe, or we will work with you for other spaces.
Below is our list of additional services:
We're a nationwide safety surfacing company. Click below to find our closest contractor near you
---
We at Rubber Turf Safety Surfacing offer the best safety surfacing services throughout the state of Florida. Below are the list of Florida cities we service:
---