Quality Safety Surfacing Services in Deltona, Florida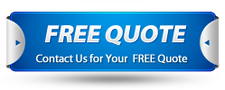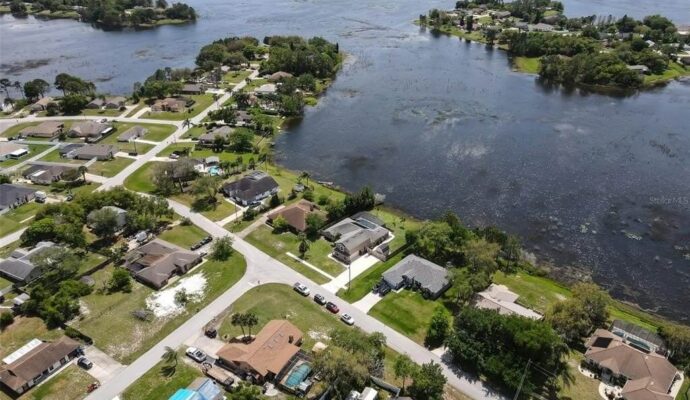 We have cared about offering the best services for decades. Our company has become the one people trust for playground equipment design and development. To be more specific, the surface will ensure safety in the space. You can rely on us for all your safety surfacing needs and how our company offers top materials and attention.
Our primary aim as a company is to provide a positive environment that fosters children's sense of wonder. This is done through innovative designs and addressing their desire for inclusive play, regardless of capacity. We always include the appropriate design principles in our designs to fulfill all of a child's needs. This is also to ensure you don't worry about anything.
Rubber Turf Safety Surfacing is the company you can rely on to transform your vision for a safe playground and everyone in the area. Everyone is dedicated to achieving the best results, from our executive team to our building crew.
Safety Surfacing Services Available
Our surfacing options are unmatched. We cover all the options with the best materials. We work with common and uncommon options when referring to safety surfacing. The choices are colorful PIP rubberized surfacing, interlocking playground bricks, rubber tiles, and more.
Some of the options you can opt for include:
Poured-In-Place Rubber
Poured rubber is a flat playground flooring we love installing in Deltona. The surface consists of tiny rubber granules that have been stuck together. It is not a flimsy material and comes with two layers.
Our poured-in-place rubber surfacing is designed to last and is low maintenance. Our experienced Rubber Turf Safety Surfacing installers have completed poured-in-place rubber installations over a hundred times. We know what we do and even use it for more than playgrounds. We use only the highest-quality EPDM granules. Our proprietary binders are designed to withstand UV damage and the elements.
The material is mixed on-site. It can be used to build an entrance to existing playgrounds, retrofit existing play areas, or fill new playgrounds with high-quality rubber. It is all about your request and what you need from us.
Bonded Rubber
A protection surface system is included for this material, just like the rest. However, it is except for those who choose the tidy and formal tile look. You must make sure you choose the right surface for the specific space.
Our solutions inspire designers and developers to stretch their imaginations when working on a playground. You get a unique design and style with us while getting all the support from bonded rubber.
Rubber Tiles
It is an amazing option for pools, humid spaces, and the usual playground. We also use only the best quality options on the market. This ensures the material and surface last for decades. Rubber tiles are made of interlocking rubber and come in a selection of solid colors. Tile flooring is useful in various settings, including gyms, playgrounds, and indoor applications.
Besides, our recycled rubber playground tiles are made in the United States. All of them have four, six, and eight-foot fall heights, keeping children safe from harm.
Synthetic Grass
Synthetic grass can be used as a play surface for children in several settings. Or it can be used for the usual landscaping, depending on your goals. Keep in mind that a good sturdy sub-base is needed for soil preparation. Artificial grass should always be built on an aggregate and smooth sand base.
Synthetic Turf
Synthetic turf has many advantages over natural turf, which include extensive maintenance, water, and chemical fertilizers and how they aren't needed. Synthetic fields have a more consistent playing surface and allow for games to be played around the clock. You get more support with the turf and have all the space without any chemicals. Synthetic turf may be installed on different existing surfaces. All you have to do is work with us to get the right installation.
Bonded Rubber Mulch
Bonded rubber mulch is a one-layer substance that allows you to imitate the look of wood mulch. Also, it is completely made of recycled rubber! Bonded rubber mulch adds an aesthetically pleasing and natural appearance to your playground or any other space.
The bonded rubber mulch we use is non-toxic and safe to use around children and animals. Wood chips, Pour n Play, sand, pea gravel, and other playground surfacing materials are secure and durable compared to this option. However, the EPA recommends bonded rubber mulch because it is ADA-compliant, IPEMA-certified, and safe for children and the environment.
EPDM Rubber
You can get a tidy and comfortable surface with this flexible material. EPDM rubber surface playground is an excellent way to improve the safety of your playfield. This method of surfacing is more attractive to those who want to save money on repairs and other extra costs. It is long-lasting, and you get amazing performance thanks to the installation we provide.
Contact Rubber Turf Safety Surfacing for more details and a free estimate today!
Below is our list of additional services:
We're a nationwide safety surfacing company. Click below to find our closest contractor near you
---
We at Rubber Turf Safety Surfacing offer the best safety surfacing services throughout the state of Florida. Below are the list of Florida cities we service:
---