Quality Safety Surfacing Services in Cape Coral, Florida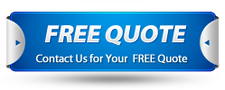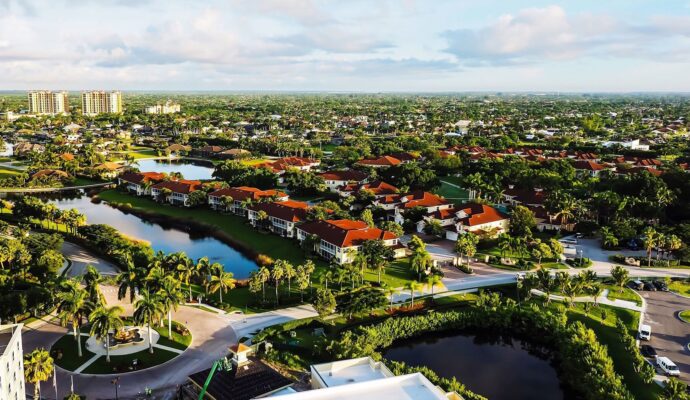 The safety surfacing industry is not easy to understand. Why would you want a different surface? What makes it any different from concrete or wood? What are rubber and synthetic grass? Why do they perform better? We know you have a lot of questions. This is why our team at Rubber Turf Safety Surfacing will be there to answer all of them. You can expect us to bring the solutions and ensure you understand the importance of working on safety surfacing installations.
Since we believe in providing outstanding customer service, we have made it our mission to educate and inform customers about all products and materials. When ordering a surface from us, you will know why some options are better than others. Also, how can you have our team install it?
Our technical staff has years of experience. You can trust us to have everything done in no time and with the best results. Also, we only use quality materials that are also recycled. This reduces costs and brings you all the safety you need.
How does our company help you? By offering the services below:
Safety Surfacing Services
We use various materials in our projects, including mulch and turf. You can bet we only deliver the top quality surfaces in the city. We don't want you to worry about safety, comfort, and maintenance. Every single surface from us will be perfect.
Our playground surfacings are designed to be long-lasting, low-maintenance, and affordable. You can also have them installed in other areas besides playgrounds. However, it is true they are mostly preferred for those spaces. This is so children are safe and can play without worries.
Poured-In-Place Rubber
This two-layers surface offers reliability, comfort, stunning design, and the longevity you need. Thanks to Rubber flooring is a long-lasting choice that guards against various environmental and physical threats. Our firm specializes in rubber surfaces, and we aspire to provide them and other high-quality rubber flooring options.
Our surfacing is adaptable enough to be used in various places, including playgrounds, entranceways, fitness fields, walking trails, and more, while providing a non-slip, soft surface. While this surface was designed with playgrounds in mind, its benefits have been recognized, and it is now commonly used in other areas.
Bonded Rubber
Bonded rubber is your option when you don't have much budget but also want the safest surface. It is a unitary layer option that performs quite well. It is also easy and quick to install and brings you all the benefits of the usual process.
You can have us install it in a few hours, and you will get all the good results. Just contact us and let us know your design preference as well.
Rubber Tiles
Rubber tiles are stunning. You can customize them with different designs, colors, and shapes. However, they usually perform well indoors. For outdoor spaces, you have to work around proper installation and some additions to the final result. This will guarantee the surface doesn't wear out easily, and you get all the required support for your space.
Rubber tile flooring is a durable, easy-to-clean, and solid flooring choice for gyms most of the time. However, playgrounds and other spaces can benefit from our help. We will make sure you have the best and cleanest results thanks to our experience.
Synthetic Grass
We we have everything you nefrom design to installation ed for beautiful, low-maintenance landscaping, pet, or sports projects. Our artificial grass products are guaranteed to last for decades, indicating that they are designed to function and last.
We employ a proprietary installation method that includes layering and mixing in-fill for proper drainage, ensuring a long life in your state's harsh environment.
Our company uses a remarkable new synthetic fiber that is manufactured using a revolutionary polymer process and takes artificial grass to new heights. You can have us install this surface in hours, and you can have all the beauty. Even better results than the natural option.
Synthetic Turf
Our company has installed synthetic turf for decades. W know how it should be done and how you can get the most out of your investment. Just get to us, and we'll bring the top-quality surface to the area.
We will ensure your playgrounds, gardens, or any other place are all done and safe for the users.
Bonded Rubber Mulch
Rubber Mulch is a great flooring opportunity. It brings the same look as wood mulch, and you experience a clean and durable surface. You won't have to worry about quality and durability since bonded rubber mulch lasts for over a decade.
Traditional play bark cracks need maintenance to stay leel, aey must be replaced as they compress and decay. Since it is made of high-quality material and is bound together, our bound mulch system is an ideal option for play area safety surfacing. After all, it eliminates the need to top it up and keep it level in high-wear areas like under slides, slide ends, roundabouts, and multi-unit playground equipment.
EPDM Rubber
EPDM is the only moisture-resistant rubber available you want in your space. Our Rubber Turf Safety Surfacing team takes the time to review every detail for you.
We will ensure this flexible and versatile surface is all over your space. This will make it the safest and most comfortable in the area.
Below is our list of additional services:
We're a nationwide safety surfacing company. Click below to find our closest contractor near you
---
We at Rubber Turf Safety Surfacing offer the best safety surfacing services throughout the state of Florida. Below are the list of Florida cities we service:
---