Quality Safety Surfacing Services in Melbourne, Florida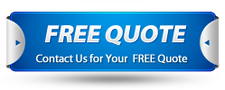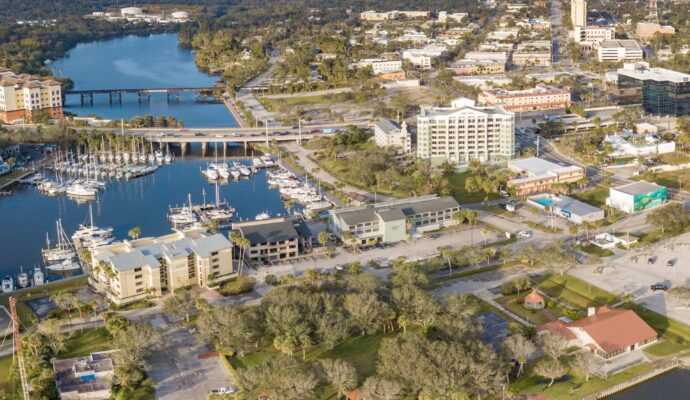 If you want surfaces to be safe, you will need qualified professionals in Melbourne that will give you all the assistance. This includes working with top-quality materials plus proper installation. Rubber Turf Safety Surfacing is the company you need for your services. We will help you select your surface regardless of the material you want. This includes working with rubber and synthetic grass or turf made of nylon or polyethylene.
We are qualified for the task thanks to our years of experience in the industry. Thousands of sq. ft. have been installed by our team over the past two decades. We keep counting and adding more clients to our list of satisfied customers.
Working with us means you get all the top-quality materials and experts that truly care about your needs. Playgrounds, schools, colleges, and even sports fields will have top-quality turf or grass installed. All our effort will guarantee the safety of children and all users of the spaces.
How much do we do for you? Our company offers up to eight different services in the area:
Safety Surfacing Services
Rubber Turf Safety Surfacing is the nation's company for all installations. We help you with selection, advice, and maintenance. We only work with sustainable playground surfacing, sporting surfacing, and recreational surfacing. Our goal is to provide you with the best quality services and work around your needs.
Each option we have is an inexpensive investment while fostering the value of safety on playgrounds worldwide. We have several years of collective safety surfacing experience.
Using various common options, we can easily customize our surfacing to satisfy any protection, style, or aesthetic criteria. Those include:
Poured-in-place.

Synthetic turf.

Bonded rubber.

And more.
Our company was established to offer the best quality surfacing solutions for both indoor and outdoor spaces.
Poured-In-Place Rubber
For this two-layered surface you get protection and de ign. This flooring is available in many styles and colors. When referring to recreational surfaces, however, only protection comes before longevity.
Our poured-in-place rubber is the most requested in Melbourne. It is a durable one, making it both stable and low maintenance. You get the bottom layer to ensure protection and comfort in the area. Meanwhile, the top layer protects the previous one from all the external damage.
You can also customize all the designs, including colors, sh pes. Pour-in-place (PIP) approach enables consumers to create a recreational flooring surface that is not only comfortable but also almost unlimited in terms of design choices.
Bonded Rubber
This is the unitary surface our company personally loves. It is cost-effective and can be installed in a matter of h urs. We will give your surface a classic, natural look. Our company uses quality 100% recycled shredded rubber and provides a range of paint choices to mimic shredded natural fiber.
You can provide an entire space for children in your playground or choose the installation for more spaces like schools or childcare centers. The industrial playground equipment must be built in combination with the Critical Fall Height specifications of the 100% recycled bonded rubber flooring.
Rubber Tiles
Rubber tiles tend to perform better in indoor spaces. This is due to the interlocking system with different layers and customizing the thickness. Fortunately, our Rubber Turf Safety Surfacing team knows how to make it work for outdoors. We will apply an extra layer and work with the perfect design and customization.
Synthetic Grass
With only one phone call, you will have everything you need for healthy, environmentally friendly, low-maintenance landscaping around your entire home. Synthetic grass offers everything the natural option doesn't. You will get comfort, safety, and all the look of the natural surface.
We only use top-quality nylon and polyethylene to ensure the blades of the surfaces are clean and unique. They will provide extra support and work in high-traffic areas.
Synthetic Turf
We are constantly improving our commercial playground setup, which includes fall zones, industry-leading industry scores, and other materials that are biodegradable, recyclable, and lead-free. Compared to artificial grass, synthetic turf works better for high-impact activities. Our team recommends it for playgrounds and sports fields over the previous option.
Rubber Turf Safety Surfacing uses a special combination of multi-colored blades that blend to resemble natural grass in appearance and feel. Our business has an unrivaled warranty that honors the high-quality playability and dependability that has made our synthetic turf goods market leaders.
Bonded Rubber Mulch
You get to imitate the look of wood mulch. However, without the usual problem of loose pieces and parts that only bring di comfort. We will ensure the glue used is top quality and that you have an amazing experience. Many of our clients want to purchase bonded rubber mulch from us because of its long-term usefulness, low cost, and ease of installation.
EPDM Rubber
EPDM is a common material used in industrial marine settings because it is highly resistant to moisture pe mention. It is flexible and versatile. It can be installed in over ten different spaces and surfaces. You only need proper equipment and our qualified experts for the task.
EPDM is a thick material made up of closely knit air pockets with a low absorption rate of less than 5%. EPDM is often used as water-resistant electrical insulation due to its thick and tight-knit arrangement with air pockets and low absorption rate.
Rubber Turf Safety Surfacing is here to take on your call and work around you r needs. Contact us today for a free quote regarding any of our services.
Below is our list of additional services:
We're a nationwide safety surfacing company. Click below to find our closest contractor near you
---
We at Rubber Turf Safety Surfacing offer the best safety surfacing services throughout the state of Florida. Below are the list of Florida cities we service:
---