Quality Safety Surfacing Services in Gainesville, Florida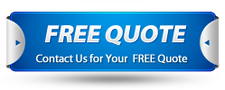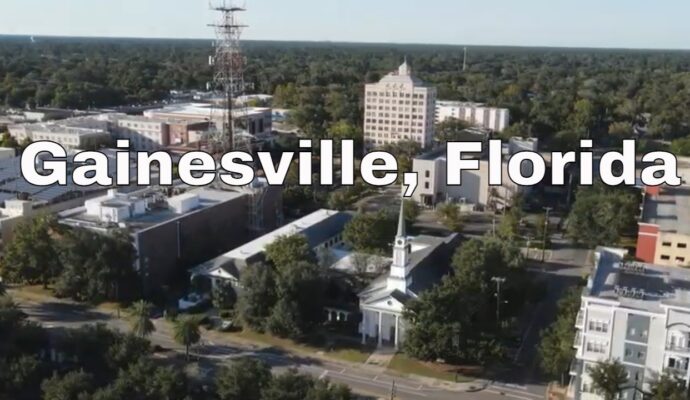 Rubber Turf Safety Surfacing is always here for safety surfacing services. We have a team of qualified professionals handling the entire project for you. We will focus on the perfect surface for your space. Then, bring all the top-quality materials and equipment for the task. With us, you can rest assured you will get the quality and safety you need and want.
We understand that looking at our product line may be daunting. However, our experts are here to assist you. Since we believe in providing outstanding customer service, we give nothing but the best. Also, we have made it our mission to educate and inform customers about all the surfacing options available.
Our staff has over two decades of experience. Each member with help you with proper knowledge and expertise. Let us be there for you and ensure you get more than the basic results.
Safety Surfacing Services
We use a variety of materials in our projects. The main one is rubber, a recycled and durable material. It is the favorite for all safety surfaces, and we only use the best quality. You will have access to all our options and their maintenance or installation.
All our surfaces are designed to be long-lasting, low-maintenance, and affordable. Our expert installers have worked on projects all over the state. They will assist you with the process and even advise you. You will have the best recommendation depending on the space you own.
Poured-In-Place Rubber
The most durable and reliable playground safety surfacing option is probably this one. Due to its two layers, it tends to last longer and provide more support. The first layer allows for protection and safety, while the second protects the first. This is so the bottom layer isn't damaged or lasts less than it should.
Our company works with rubber surfaces, and we aspire to provide them and other high-quality rubber flooring options. This is why you can bet this PIP rubber is top with us as well as any other of the below options.
Bonded Rubber
Bonded rubber may be the best option if you want a slip-resistant safety surface installed at your school, nursery, or kindergarten. It is a durable and long-lasting material that offers support and resistance. You get amazing comfort and all for an affordable price.
We have a wide number of projects available. Our staff would be happy to provide you with expert advice on pricing and previous case studies and help you find the option that suits your budget.
Rubber Tiles
This rubber tile option is ADA-compliant and a favorite for indoor spaces. The interlocking design is appealing and even elegant. Most people choose it for the right places and indoor areas. However, we can work with it outdoors and entirely ensure its durability.
Rubber tile flooring is a durable, easy-to-clean, and solid for gyms. Indoor climbing gyms and fitness gyms require durable floors. This is why they are the places where you find them often. However, we work with many more areas.
Synthetic Grass
We have everything you need from design to installation for beautiful, low-maintenance landscaping synthetic grass. It will last decades, with almost investing nothing in the long term.
We employ a proprietary installation method that includes layering and mixing in-fill for proper drainage, ensuring a long life in your state's harsh environment. You can also expect us to use the best quality synthetic grass for installation.
Our company uses a remarkable new synthetic fiber manufactured using a revolutionary polymer process and takes artificial grass to new heights. Our synthetic grass is also made with either nylon, polyethylene, or both.
Synthetic Turf
Our company installs synthetic turf for all playgrounds, tracking fields, and high-traffic areas. Synthetic turf performs better due to the comfort and design of the blades. This is why it varies from the synthetic grass.
The robust, fully enclosed recreational surface meets all CPSC requirements and is ADA/ABA compliant. The surface is ASTM approved and complies with federal safety regulations. In addition to its healthy play characteristics, the aesthetic value of our playground and playfield turf is unrivaled.
With it, you get a stunning and still amazingly durable surface. You can have all your high-impact activities in it without problems.
Bonded Rubber Mulch
Rubber Mulch is a great safety surfacing choice that is durable and long-lasting. It is often used in grassy areas to give them a more country feel. It looks great with grass and trees as well. This flooring can be installed with a little preparation for an earthy look and great durability.
We also give bonded rubber mulch protection surfacing repairs to keep your field in good condition. We can handle any project related to the material as long as you let us know how to proceed.
EPDM Rubber
EPDM is the only moisture-resistant rubber available in our company. It is often used for weatherstripping and light padding.
EPDM weatherstrips are highly weather-resistant and impermeable fabrics widely used on home and vehicle windows and doors. The surface's resistance to harsh weather may not be that required in Florida. However, it pays in terms of longevity.
EPDM wet pour rubber is a form of spongy flooring that can be used in several schools and nurseries as a play surface. The impact-absorbing properties of the wet pour flooring make it safe for young children who can fall over when using the play facility.
Rubberized EPDM flooring comes in a variety of colors to match a variety of design preferences. We will also use black wet pour with colored graphics to build a facility that is less costly but still effective. This content is free of steel, wood, harsh chemicals, and other irritants.
You can contact Rubber Turf Safety Surfacing for more information and services. We will provide you with a free quote for this or any other service.
Below is our list of additional services:
We're a nationwide safety surfacing company. Click below to find our closest contractor near you
---
We at Rubber Turf Safety Surfacing offer the best safety surfacing services throughout the state of Florida. Below are the list of Florida cities we service:
---