Quality Safety Surfacing Services in Brooksville, Florida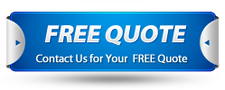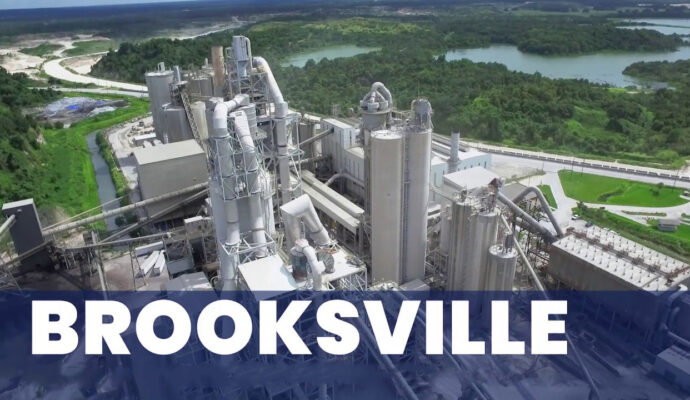 Our company is the number 1 option for all safety surfacing services. We have built thousands of surfaces over the past two decades. We know what it takes to have safety and aesthetics in a single place. Rubber Turf Safety Surfacing is the option to contact for all your needs. We will accommodate them and make sure you're all covered. For any specific requirements, you can always call or email us.
We would love to know how you want us to tackle your needs if this is a playground where you need the service or another space. We will make sure to accommodate everything and work towards the best result.
How much can we help you in Brooksville or the entire state? We have up to eight services waiting for you:
Safety Surfacing Services
Rubber Turf Safety Surfacing provides you with all services involving safety surfacing. Those include installation, maintenance, and repairs. We will make sure to have all the solutions available.
Our goal is to provide you with the highest quality playground safety surface products, services, and installations at the lowest possible cost. All while emphasizing the importance of playground safety around the country. Of course, we work with more spaces and surfaces than just these.
We will work towards your needs. For every type of surface or space, different requirements are needed. We can determine them for you and make sure you are all covered. This will give you all the details about your project and how we will handle it.
You can also request a free quote for any of the following materials and surfaces:
Poured-In-Place Rubber
We have this option available throughout the country. All of it is in different colors and shapes. Thanks to our team, you can have this two-layered surface installed in a matter of hours or just a few days. All it will take is a specific installation we can handle. This is thanks to the equipment and tools we have available.
Also, we only use top-quality rubber in the market. You will be able to have access to all the specifications needed and how thick the surface should be for your playground or another space.
Bonded Rubber
Our company employs high-quality and completely recycled shredded rubber and provides a range of paint choices that resemble shredded natural fiber. We will ensure that this single-layer surface is done in a few hours. You can also relax thanks to its price and how durable it ends up being.
Our bonded rubber surfacing is completely secure for children of all ages to run and play on. You can also have it at offices or other outdoor and indoor spaces.
Rubber Tiles
Rubber tiles are stunning… as long as they are used properly. Most people don't know how to handle the entire process and focus on the design. However, these tiles need to be worked with properly, including how they are often recommended indoors, not outdoors.
We will make sure to offer a stunning installation that can allow you to have them outdoors as well. All it takes is proper materials and equipment.
Synthetic Grass
Synthetic grass is an excellent addition to any backyard or playground landscape. It can be improved by adding a shock pad and a non-toxic, high-quality turf infill free of allergens, pollen, and heavy metals. We also use the option made with nylon and polyethylene, the top materials.
Our synthetic grass helps you do both by offering a clean, low-maintenance, long-lasting surface that can withstand anything your kids throw. Our superior underlayment system guarantees a consistently soft landing, and our specially engineered synthetic grass is much cleaner than asphalt, clay, or even natural grass.
Synthetic Turf
Our commercial playground setup is constantly being developed. You will have an amazing surface if you bet on our synthetic turf. It is made of the same materials as artificial grass, but the design is different. It offers more support and a wide range of shock absorption levels.
Rubber Turf Safety Surfacing uses a one-of-a-kind combination of multi-colored blades mixed to look and sound like natural grass. Our business provides an unrivaled warranty that respects the high-quality playability and dependability that has propelled us to the forefront of the synthetic turf industry.
Bonded Rubber Mulch
Our bonded rubber mulch has the appearance of loose bark and the practicality of in-situ resin-bound surfacing, giving it a more natural rustic finish. You will be able to have all the earthy tones you want and a long-lasting result. Just let us know how we can provide support and we will work around your need.
Make sure to contact our team for all the information. We will be more than happy to accommodate your needs.
EPDM Rubber
EPDM is a dense material composed of closely-knit air pockets with a low absorption rate of less than 5%. EPDM is commonly used as water-resistant electrical insulation due to its thick and tight-knit arrangement with air pockets and low absorption rate.
The material can be installed at various depths to accommodate the Critical Fall Heights. If playground equipment is already on the playing field, we prefer rubberized EPDM because we can adjust the depth to match the necessary CFH while keeping the children safe.
You can have our team working on it in no time. We will be here for the request if you need any other surface whatsoever.
Below is our list of additional services:
We're a nationwide safety surfacing company. Click below to find our closest contractor near you
---
We at Rubber Turf Safety Surfacing offer the best safety surfacing services throughout the state of Florida. Below are the list of Florida cities we service:
---